Asus is showcasing the T91GO at CeBIT, which is the 3G enabled version of the T91 that Asus first officially announced in January. The device is a convertible tablet (or net tablet if you like) with a swivelling screen enabling it to be used as a tablet device. The device has an 8.9″ (1024 x 600) LED backlit touchscreen display and runs a customised version of Windows XP which Asus has developed including a series of touch-friendly applications. It is powered by an Intel Atom Z520 CPU and comes with 1GB RAM.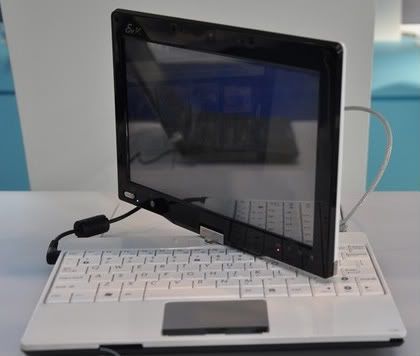 Some more pics and a video after the jump.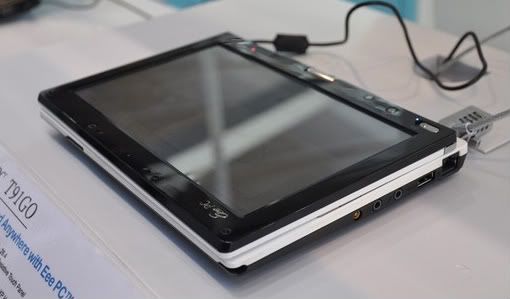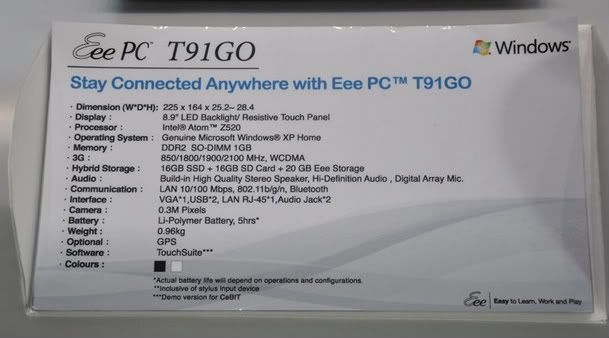 JKK Mobile managed to get hands-on at CeBIT which you can see in the video below.