March 12, 2009 at 11:17 am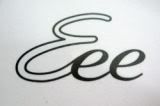 Asustek is thinking of merging its Eee PC and notebook departments enabling it to both cut costs and increase efficiency according to Digitimes. Market sources claim that Asus has already sent documents of the merger plan including likely synergies and staff cuts to its workforce. Asus' president has declined to comment on these claims.
The plans are still far from finalized. An unnamed source is quoted as saying that the number of departments could be halved, from six to three, and that 5 to 10 percent of the workforce could be laid off. This would be the company's second reorganization this year. Back in January Asustek halved its number of departments in an effort to streamline its operation.
This would be a change of direction for Asus which split out the Eee PC brand after strong netbook sales. It is likely that the harsh economic conditions has meant that Asus has had to reassess their bottom line and cut 'duplicate' costs where possible. Asus would be following Acer if the reorganisation goes ahead, which already keeps its netbooks within the overall laptop segment.
In our view, whilst Asus is at the reorganisation, it should also take a look at the branding of its Eee PCs which consumers must find very confusing. For example when faced with the following – Eee PC 1000, 1000HA, 1000H, 1000HE, 1002HA – how are consumers meant to tell the difference. Given that the Eee brand has now entered the nettop segment too, it muddies the waters even further.