March 24, 2009 at 9:44 am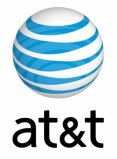 Now we really don't have much too much information on this story. However, it has emerged that AT&T will launch a $99 3G-enabled netbook this summer. The real interesting point is that the first netbook that AT&T releases will not feature a Windows operating system. Could this be an ARM-powered netbook that has been talked about so much? ARM's CEO already expects at least ten ARM-based netbooks to appear in 2009, so this could indeed be one of the first.
What would debunk that theory however is that the netbook is said to be manufactured by Dell. Now we know that Dell already offer Linux based netbooks so this could be a likely candidate. Either way, we hope to have more information on this soon.
Update: We have just come across some comments from Dell founder and Chief Executive, Michael Dell, that may just corroborate the view that Dell wants to get into potentially lucrative wireless 3G data deals. "We want to get a larger share of the profit streams embedded in our growing installed base of the hundreds of millions of products we deliver," Mr. Dell said in a recent Q4 analyst conference call. "Opportunities like search services, 3G originations and other telecom opportunities."
Later, Mr. Dell added, "We have been particularly focused on 3G and agreements with carriers embedding 3G and using our own sales engines as well to sell 3G netbooks."