March 25, 2009 at 6:19 pm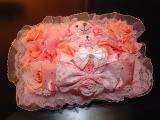 Acer is from today sponsoring a month long netbook decoration event in Tokyo, Japan to promote the brand to women bloggers. To kick off the event, Acer hosted the event with the help of some models along with some very girly-pimped Acer Aspire One netbooks. One of them, Shibuya Girl, is the star of a Japanese magazine "Ageha", famous for pimping everything she owns.
Three 'pimped' designs were shown and one of these looks quite monstrous to be honest, its lid has a couple of small teddy bears on it and some pink plastic roses. Is nobody thinking of the potential fire hazard!? The other two don't look that bad in all honesty, covered in Swarovski crystals. A voting poll is currently underway at netbookcafe.jp where three winners will receive a netbook decoration kit (I'm not sure whether anyone would actually want one of these!) Check out a video of the wacky event after the break.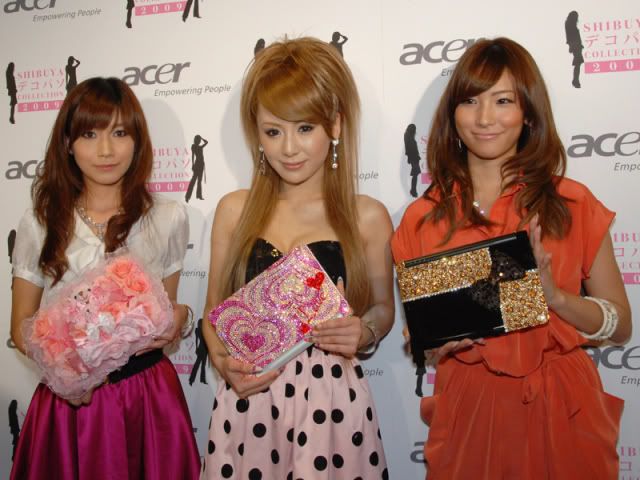 Via Akihabara News