March 31, 2009 at 10:09 pm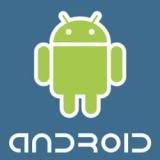 HP is trialling the use of the Google Android operating system on some of its netbooks according to a WSJ report. It suggests that HP has been running tests using Google Android for evaluation purposes, but is undecided as to whether it will bring an Android netbook to the market. This confirmation apparently comes from Satjiv Chahil, a vice president of HP's PC division.
Details are scarce, but the obvious reasons to switch to Android would be lower price and higher performance. Switching to Android could eliminate most or all of the OS license cost for each netbook. Android, based around a Linux kernel, is written in Java and was originally designed for smartphones. So far, only HTC has released an Android-based smart phone, but Motorola has models on the way, and Dell is said to be considering one.
We have already heard rumours that Asus is considering Android for upcoming netbooks, possibly with a Qualcomm Snapdragon chip? A move by HP to adopt Android may also see it adopt an ARM-based processor. Earlier this month, we heard how Google was pushing Android netbooks by setting up a team in Taiwan, home to some of the biggest netbook vendors like Acer and Asus.