March 31, 2009 at 5:24 pm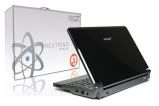 OCZ announced its first entry into the netbook market at CeBIT with the 10.1-inch OCZ Neutrino DIY netbook. OCZ already sell a number of laptops, but it differs from your usual manufacturer as it sells these as part of a DIY program. As the name suggests, whilst the core part of the laptop is provided, you are free to source your own RAM, hard-disk drive and operating system from wherever you can find the best deal and 'build-it-yourself".
OCZ has now made the 10-inch Neutrino official and also has its product page up. We couldn't see any options to purchase a kit, although that can't be too far behind. The parts that are not included in the package are RAM (2GB supported), a hard-drive (SSD/HDD up to 250GB), 4-in-1 card reader and an operating system (XP and gOS/Ubuntu Linux supported).
The 'core' specifications (that can't be changed) of the machine are pretty standard. You get a 10-inch (1024 x 600) LED backlit display powered by a 1.6GHz N270 Atom CPU and 945GSE Intel chipset. It comes with a 4-cell 2200mAh battery, 1.3MP webcam and WiFi (b/g only). It also includes the usual array of ports, two USB ports, Ethernet and VGA. The unit weighs 1.3kg (2.86lbs) although it is unclear whether this weight includes all of the parts including battery. The dimensions suggest a unit that is 27mm thick at its highest point, and from the pictures it certainly looks a little chunky.
In these credit crunch times, it is an interesting idea, especially as fitting RAM/HDD etc is within the realm of most people. However, it is a shame that you can't also change the CPU like you can in OCZ's laptop DIY range. Pricing will be key but at $269 (€203/£188) it certainly sounds competitive. The OCZ Neutrino is expected to launch in mid-April.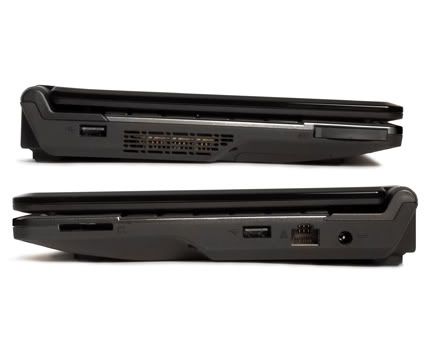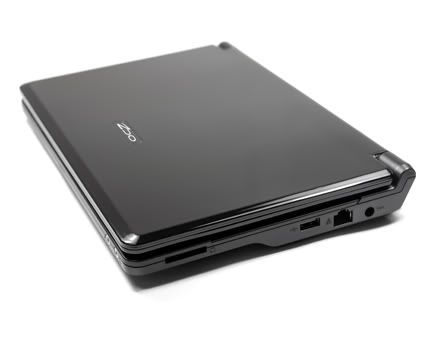 OCZ Neutrino DIY Technical Specifications:
Weight: 2.86lbs
Dimensions: 263(W) x 185(D) x 19.6~27(H)mm
Display: 10" WSVGA (1024×600), LED Backlight
Intel® Atom™ Processor N270 1.6 GHz (533MHz FSB)
Integrated 512KB L2 Cache
Core Logic: Intel® 945GSE + ICH7M
Integrated Intel® 945GSE Graphics
Included:
1 PCI-Express (34mm Mini Card)
2 High Quality Speakers (1.5W)
Integrated Micro Pad
83 Keys with inverted-T cursor keys, Windows Hotkeys
1 VGA port, 1 RJ-45 port, 2 USB 2.0 Ports, 1 DC-in Jack,1 Headphone Jack
4 cell 2200mAh battery Removable Smart Battery Pack
Built-in 1.3MP Digital Video Camera with built-in Microphone
Wireless 802.11 b/g/
Equipped For (Not Included):
Up to 2GB DDR2-667
30GB-250GB Solid State Drive
Supports up to 2.5" 250GB Hard Disk Drive at 5400 RPM
4-in-1 card reader (SD/MMC/MS/MS-Pro)
Supports Kensington Lock Security Devices
External Display up to UXGA 1600 x 1200
Compatible with Microsoft Windows XP and gOS/Ubuntu Linux
Warranty:
1 year Notebook
1 year LCD and Battery
Part Number:
OCZDIY10N1-US