April 5, 2009 at 12:02 pm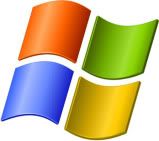 Nearly exactly a month ago, we reported how the Windows operating system dominated netbooks sold in the US. Approximately 90 percent of netbooks sold during November to January ran Windows XP and the remainder Linux. It appears that Windows extended this dominance in February, with 96 percent of netbooks running Windows during February 2009 according to the latest NPD Retail Tracking Service data.
According to Brandon LeBlanc from the Windows Experience Blog, one of the main reasons for this is the high return rates associated with Linux, as people expect a 'Windows experience'. Apparently, Carphone Warehouse in the UK, dropped Linux netbooks due to a 1-in-5 return rate and customer confusion. Regarding Windows 7, he talks about the fact that they have been testing Win 7 on netbooks even before the feature list was complete. They are also looking to optimise the OS to be able to run any edition of Windows 7.
I would take the stats with a pinch of salt. What Brandon doesn't talk about is the number of extensions that Windows XP has seen as well as the significant discounts offered to vendors. Indeed, the latest news we have heard on this is that Microsoft has now extended Windows XP for use on new PCs to April 30 2010. The inability of Windows Vista to run on netbooks forced Microsoft to offer very low cost licenses for Windows XP to kill off the threat of Linux finding a foothold on low cost hardware.
Also, with ARM-based processors pushing onto the scene in the second half of the year, we are likely to see more Linux based operating systems in these devices. Remember, ARM processors cannot use Windows XP/Vista/7, so will be limited to Linux, Android and Windows CE. With forecasts suggesting that ARM will find itself in 55 percent of netbooks by 2010, this Windows dominance may still yet turn on its head.