April 7, 2009 at 10:07 am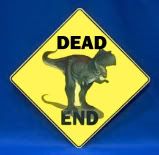 There was a point earlier in the year when Asus were making noises about phasing out their line of 8.9-inch netbooks. They have now decided to keep them but only for the procurement market according to Digitimes.
Acer, on the other hand, has decided to phase out the 8.9-inch netbook altogether and will focus its attention on 10-inch models. Asus will continue to push 10-inch models to consumers whilst it will target its 7-inch models to telecom partners. Asus also said that Eee PC shipments in Taiwan have doubled since last year, with shipments expected to reach between 16,000 – 17,000 units in April.
In other related news, Asus is planning to release a pink version of the Eee PC 1000HA during Softex Taipei (April 9 – 13). It will also be pushing its luxury netbook, the Eee PC S121.