April 14, 2009 at 10:08 pm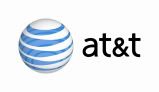 Earlier this month, AT&T started to sell subsidised Dell Mini 9 and Mini 12 netbooks across outlets in Atlanta and Philadelphia for a subsidised cost of $49.99. According to a company spokesperson, these trials have been a success. David Haight, VP of business development for emerging device organization at AT&T told BusinessWeek that the company is "very pleased with the early results" and is considering introducing the offer nationwide.
The promotion is available at eight AT&T retail locations in the Atlanta area. AT&T is offering similar netbook promotional rates with the purchase of DataConnect plans in eight retail locations in the Philadelphia area. Packages start at an upfront cost of between $49.99 to $249.99 depending on the data contract purchased. Verizon Wireless is also planning similar offers later this spring, following the lead of various European carriers.