April 15, 2009 at 1:31 pm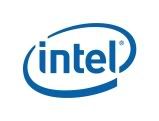 Intel yesterday announced a 56 per cent drop in its operating income for the first quarter of 2009, but predicts PC sales will rise in the months ahead. It reported processor revenues of over $7 billion during Q1 2009, a 26 percent fall from last year. Despite this Intel's CEO, Paul Otellini, believes we are now at the bottom and sees brighter times ahead. "We believe PC sales bottomed out during the first quarter and that the industry is returning to normal seasonal patterns," Otellini said.
What was most interesting however is that given how netbooks are meant to be seeing the most growth within the PC segment, Intel Atom CPU revenues were down by 27 percent in Q1 2009 compared to the previous quarter. Intel's Atom CPUs hold the dominant market share when it comes to netbooks. Average selling price for chips were also flat so it's hard to understand the decline.
Otellini blamed the sharp decline in Atom sales on a build-up of excess inventory, which has been cleared. In addition, PC makers may have been waiting for the release of more powerful Atom chips and slowed their purchases ahead of this release.
Interestingly it looks like new Atom CPUs are on the horizon. In a response to an analyst question regarding raising the price of Atom processors, Otellini said "There are new versions of Atom coming out. We talked about a dual-core version. That will cost more than the single-core version but other than that, no, we're not looking at raising prices." Intel already has a dual-core 330 Atom model for Nettops, so these new CPUs would presumably be in addition to this sole dual-core Atom offering.
The analyst call ended on an intriguing note, in response to an analyst question, Otellini said that, "as we move to system-on-chip and into smaller form factors, hand held in particular, having a 3G capability would be strategic for us." Whilst any kind of embedded 3G on a chip is probably some way away, it seems to me that Intel are very wary of the ARM threat. ARM processors are designed to be 'always-on' and with a number of reports suggesting ARM will take a 55 percent netbook market share by 2012, Intel seems to be taking this threat seriously.