April 18, 2009 at 10:06 am
Now that the high-resolution version of HP's Mini 2140 netbook has started to filter into people's hands, it was a matter of time before we started to see some pictures. The 'HD' screen option costs only $25 from HP and gives you a screen with resolution of 1366 x 768 compared to 1024 x 600 pixels. The obvious benefit is the increased screen real estate along with less need for scrolling.
Users from the HP Mini Forums have been posting their thoughts on the new screen. Whilst some find the text hard to read, the overall consensus seems to be that extra space is worth it. Given the way a lot of sites are developed, it is likely you will get 'bars' on the sides at this new resolution, but the need for less vertical scrolling will be a god-send for some. Digiffiti also has some impressions that are worth checking out. Click through for a large comparison shot between the two courtesy of rberga1.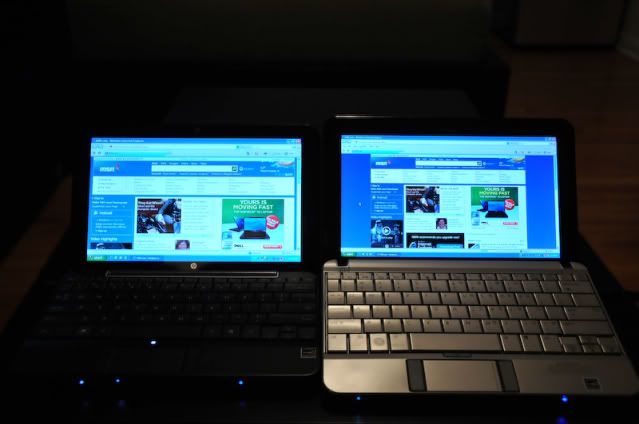 Via Portable Monkey.