April 20, 2009 at 12:50 pm
Toshiba already has a netbook on the market, the 8.9-inch NB100. However, given the popular move by many netbook vendors to move to 10-inch screens, Toshiba has followed suit. It has announced the 10-inch Dynabook UX netbook. The UX will have a 10.1-inch display and come with a 1024 x 600 resolution display. It will be powered by a 1.66GHz N280 Atom CPU and 945GSE chipset. It will also come with 1GB of RAM and a 160GB hard-disk drive.
Despite the larger screen, this new model is actually smaller than the TB100 at 26.3 x 19.2 x 3.1cm. Depending on the configuration chosen, the UX will weigh between 1.2kg to 1.3kg (2.6lbs to 2.9lbs). Battery life has also been extended over the NB100 with a life of over 4 hours – it is unknown what cell battery this refers to.
The UX-series will launch in Japan on Friday but will follow in other markets shortly, although no dates have been given so far. The netbook certainly won't be cheap with prices ranging from 60,000 to 70,000 Yen [$610 – $710, €470 – €550, £420 – £490]. As can be seen in the pictures after the break, the UX will be available in two colours.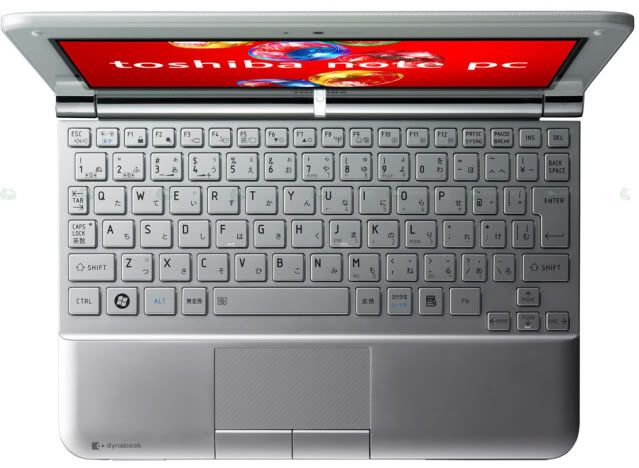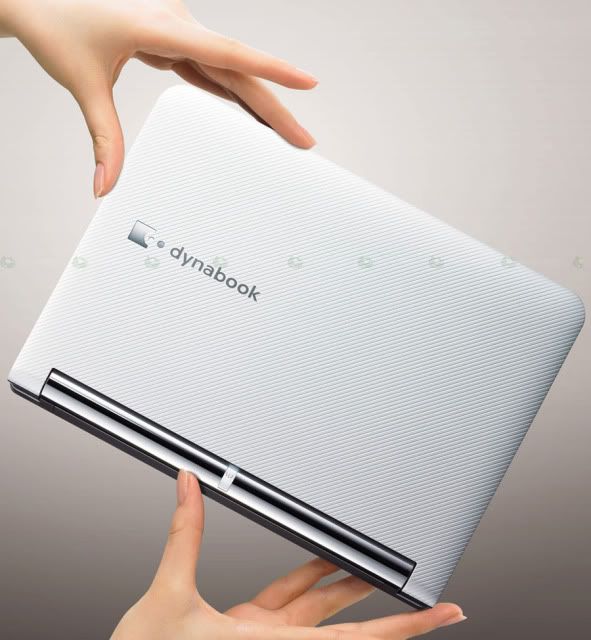 Via Akhibara News.