April 24, 2009 at 3:57 pm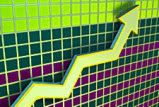 Microsoft posted its first ever year-on-year decline in revenues partly due to a decline in PC sales as well as the strong growth seen in netbooks. Microsoft's Q3 2009 revenue fell by 6 percent to $13.65 billion, whilst profits fell by 32 percent to $2.98 billion.
Revenue from OEMs fell 14 per cent as companies steered away from pricier versions of Windows Vista and shipped netbooks with cheap versions of Windows XP. Netbooks remained at 10 per cent of total PC shipments for the quarter, while sales of non-netbook PCs fell between 15 and 17 per cent.
We heard recently that Microsoft is only charging around $15 per XP netbook license compared to the $50/$60 it would charge for Vista. It is this strong growth in netbooks that has caused the 'premium mix' of its revenues to be diluted. This is the percentage of Windows sales attributed to the higher-priced and higher-margin editions, such as Vista and Windows XP Professional.
However, with Windows 7 progressing well, there may be light at the end of the tunnel for Microsoft, if it can convince consumers to upgrade from the (crippled) Starter Edition that limits you to just three open applications at one time.
If you remember recently, Microsoft said that 96 percent of netbooks shipped with Windows during February in US retail. In yesterday's conference call, Microsoft was at it again. It claimed a 90 percent attach rate for netbooks, although did not caveat that in terms of whether that was just the US or globally.
"Attach rates were actually quite good in the quarter, so not only because of the netbooks impact. We have an exceptionally high netbooks attach now, about 90%, I believe," said Chris Liddell, CFO of Microsoft.