April 25, 2009 at 11:38 am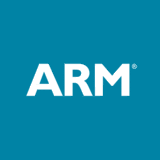 ARM is looking to be the leader when it comes to netbooks priced in the sub-$200 price range. ARM's Director of Mobile Computing. Bob Morris, believes that its chips could even usher an era of netbooks for as low as $110. This would place them in "impulse buy" territory, he believes, rather than one that needs considerable thought.
Morris also said that he expects to see five or six such ARM netbooks from "several major OEMs" coming out around August or September, just in time for the Christmas shopping season. Asked to describe what an ARM–powered netbook will look like , Morris talked of something similar to a portable DVD player with enough battery life to watch three entire HD films, back to back.
The ARM/Linux combination will be a difficult combination for Intel/Microsoft to compete with. ARM will be selling its SOC (system on chip) for between $10-$20, compared to Intel's Atom CPU which sells for $35. Using an ARM-based processor will lead to significant power efficiencies over its x86 equivalents. ARM chips in netbooks will lead to an "all day usage model". There will also be no need to think about optional 3G connectivity like you do with many of today's netbooks. ARM netbooks will be designed to be 'always on'.
ARM believes that its latest Cortex offerings and Qualcomm's Snapdragon can match Atom's performance "clock for clock" and deliver a full day's battery life too. "If you value daily use, it [Atom] is not going to deliver today," said Morris.
Via The Inquirer.