April 25, 2009 at 11:03 pm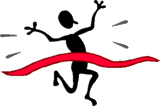 GeunSik Lim, a Samsung software developer specialising in embedded Linux system design, has compared the netbook boot times for several Linux-based operating systems to see which was fastest. He compared Google's Android platform against Linux Fedora 10 and the latest version of Ubuntu (Netbook Remix 9.04).
Whilst the video claims to show different netbooks, Lim said that the tests ran on a netbook with a 1.6GHz N270 Atom CPU, Intel graphics and a 160GB (SATA) hard-disk drive. As can be seen from the video below, Google's Android came out fastest at just 13 seconds, Ubuntu was next while Fedora came some way behind. I certainly can't wait to see how well they have adapted the Android platform for netbooks, hopefully we'll see more detailed news on this at Computex in June. Check out the video after the break.