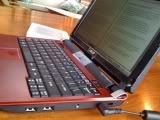 Mary Lou Jepsen recently demonstrated Pixel Qi's much anticipated 3Qi Hybrid display this week. The 3-in-1 display can not only switch between an efficient black-and-white mode and a high resolution colour screen, but also to an e-paper mode suitable for reading in direct sunlight. Time managed to get a closer look at some modded Acer Aspire One netbooks with the Pixel Qi display.
The pictures show a toggle switch on the side of the netbook that allows you to switch between reflective and emissive display. The way in which Pixel Qi's technology differs from E-ink is that the 3Qi screen allows you to use the netbook as traditional LCD which means full colour and video (at 60fps). Read more
With Computex just around the corner, Foxconn couldn't help revealing details on its SZ901 netbook that runs Linpus Lite Moblin v2.0. The 10.1-inch netbook specs are your usual Intel N270 Atom CPU, 1GB RAM, 160GB HDD and a 3G module, however it's the OS that catches the eye.
Linpus is not set to fully reveal its work with Intel's open-source OS team until next week (the video only shows the boot-up sequence). Apart from the OS and 3G module, this netbook looks distinctly average. The inside is glossy while the keyboard appears to have some flex. The bottom has easy access to the RAM and HDD. It will come with a 1.3MP webcam and 3-cell battery.
Foxconn is an ODM so the SZ901 will likely be branded by its partners. We'll look for further details, including price, launch date and possible partners, next week. Check out the video after the break. Read more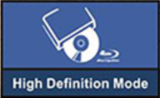 Asus quietly launched the new Eee PC 1000HV netbook in Italy recently. This was the first Eee PC to sport discrete graphics in the form of ATI Radeon HD 3450 graphics with 256MB of dedicated memory. Whilst the benchmarks were expectedly better than most other 10-inch netbooks, another point that caught the eye was a mystery 'High Definition' mode in Asus' Super Hybrid Engine utility.
This utility allows you to overclock (or underclock) the Atom CPU depending on your usage. As things stand (version 5), the Super Hybrid Engine has three different modes. The Power Saving mode underclocks the CPU to a minimum 750MHz on the N280 Atom CPU. The High Performance mode is the standard speed of the chip (1.66GHz for the N280) whilst the Super High Performance mode overclocks this to 1.75GHz. Read more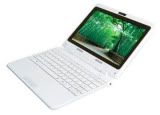 ECS has three new netbooks that will make a first appearance at Computex Taipei on Monday. It has two 10-inch netbooks and one 11.6-inch netbook. Full details of each netbook will be announced next week, but we do know a few details of each model already.
The ECS T20IL is the 11.6-inch model and comes with a high resolution of 1366 x 768 pixels. This is based on Intel's CULV platform rather than Atom and comes with 1.8-inch storage. In terms of the 10-inch models, the more expensive ECS T10IL will have an Intel Atom processor, weigh less than 1kg, use 1.8-inch storage, Bluetooth, Webcam (1.3/2.0MP) and an HSUPA modem. The cheaper ECS V10IL will use 2.5-inch 160GB HDD, a 1.3MP webcam, an HSUPA modem and optional Bluetooth. More information to come in the next few days.
Via NetbookNews.de.
Dell is phasing out its popular 9-inch Inspiron Mini 9 line of netbooks. The listing for the Mini 9 vanished earlier this morning, with the only listings under Dells Mini range being the Mini 10 and Mini 10v. This is still the case across the US and UK Dell sites.
Engadget spoke to a Dell customer service rep and confirmed the bad news: "the Mini 9's being phased out, with its official "End of Life" possibly as soon as Monday."
Whilst I can understand that 10-inch netbook models have grown in popularity, there is still a market for nine-inch models. The Dell Mini 9 is one of the best in its class, plus it's one of the best Hackintosh netbooks around. Whether the Mini 9 is being removed altogether or newer 9-inch models are on the horizon is still an unknown right now. The business version of the Mini 9, the Vostro A90 is still listed.
Microsoft has confirmed the recent rumour that it is to ditch the three-application limit in Windows 7 Starter Edition. This issue has been one of the biggest criticisms this particular Windows 7 SKU has faced and it appears that Microsoft has been listening to the chorus of disapproval.
"We are also going to enable Windows 7 Starter customers the ability to run as many applications simultaneously as they would like, instead of being constricted to the 3 application limit that the previous Starter editions included," said Brandon LeBlanc on the Windows 7 Blog. Read more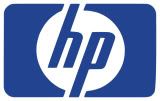 Whilst this shouldn't be too much of a surprise to many people, Hewlett-Packard is considering the use of ARM-based processors in upcoming netbooks. ARM processors from the likes of Qualcomm and Freescale are set to be used in smartbook devices from the end of this year and a number of manufacturers are considering its use in their netbook lines.
"We look at ARM quite a bit. The mini category is one that plays closely to ARM," said Todd Bradley who oversees the PC unit. ARM produces chip designs and then licenses them to other companies such as Qualcomm, Texas Instruments and Freescale. These chips are found in many mobile phones, iPods, video-game consoles and even cameras.
Companies such as Acer and Asustek are already rumoured to be working on Snapdragon products. Qualcomm hasn't said whether the products are netbooks or smaller mobile devices. I would imagine that HP are looking to compliment their existing lines with these new chips are perhaps to enter the smartbook segment themselves.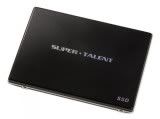 Two companies have announced solid-state drive upgrades for different netbook lines. Active Media has some new SSD drives for the Dell Mini 9 netbooks. Its new half-Mini PCI-Express SSDs offers sequential read speeds of 82 MBps and sequential write speeds of 38 MBps. The modules measure just 2″ x 1.2″ and should be able to hold data for up to 10 years. Active Media charges $65.95 for a 16GB SSD and $119.95 for the 32GB version, quite a bit cheaper than a similar drive from Runcore.
Another manufacturer, Super Talent, has also announced new SSD upgrades for the Dell Mini 9 and Asus Eee PC. The Eee PC SSD upgrades, dubbed SATA Mini 2 PCIe solid state drives, will be available in two flavours, one with MLC and one with SLC memory. The MLC based ones will be available in 16, 32 and 64GB capacities and will offer read and write speeds of up to 150 and 100MB/s. These will be backed by a two year warranty. Read more
Pixel Qi has demonstrated its 3Qi screen which it hopes will revolutionise display technology. The 3-in-1 display can not only switch between an efficient black-and-white mode and a high resolution colour screen, but also to an e-paper mode suitable for reading in direct sunlight.
The same panel is used in the picture below. The left picture has the backlight on, with the screen set to full colour saturation. The right picture shows the same screen in e-paper mode with the backlight off. Battery life will be conserved when using the e-paper mode, as the only energy consumption occurs when the page changes. Read more
Qualcomm has formally announced that it will release a new class of gadget called smartbooks, which are powered using its Snapdragon chipset. As the name suggests, smartbooks will fit somewhere between the traditional netbook form-factor and a smartphone.
Qualcomm's 1GHz Snapdragon processor offers the brains and connectivity (both Wi-Fi and cellular 3G, not to mention GPS and Bluetooth) for a smartbook on a single chip, allowing for smaller devices. The device that will be always connected via 3G and boast significantly better battery times than seen in most netbooks. These devices will run Linux or a mobile operating system and last eight to 10 hours on a single battery charge. Whilst most netbooks include Wi-Fi connectivity, 3G or GPS integration is very much an option, if it exists at all. Read more
We have not seen too much of the Samsung N310 despite it being widely available in shops. We also realised that we have not seen too many clear videos of the N310 netbook in action since its launch. So we thought we'd share a very good user review of the N310 by Brian Clark, which shows the netbook across all angles and really shows off its design features.
He reviewed a blue version and the whole design does look very chic, with its curved edges, chiclet keyboard and flush display. The specifications are pretty average with the ubiquitous 1.6GHz N270 Atom CPU under the hood powering a 10.1-inch (1024 x 600) LED backlit display. Overall he was very impressed with its compact and portable design (the N310 weighs just 1.2kg). Click through for the video. Read more
Netbook Italia seems to be on a mission to rip apart every netbook at the moment. Following their teardown of the Samsung N120 and Acer Aspire One 751, they have now turned their attention to the sexy ultrathin Eee PC 1008HA.
This should be a guide most owners would be interested in; mostly to work out how they can go about changing that sealed battery for example. However, it doesn't seem like an easy operation. Opening up the base is only half of the job, you also have to remove the PCB which makes it all quite laborious. The battery takes up half the room of the chassis, not surprising as they've used an ultrathin Lithium polymer battery rated at 2900mAh.
To maintain the skinny form factor it appears that Asus has subdivided the motherboard into three parts to make it fit easier. To reduce vibration, the HDD comes in a rubber cage which helps against knocks whilst on the move. Having a look at the guide, you can really appreciate the lengths taken by Asus to cram all of the technology into a skinny device. We've included a selection of photos after the jump, for the rest head over to Netbook Italia. Read more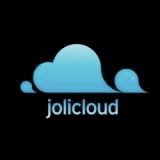 Jolicloud has been developing a new Linux-based operating system targeted to netbooks for a while now. For those of you who have been eagerly awaiting further news, you'll be pleased to hear that the invite-only Alpha will be launching on June 1st along with the new website.
There are now a number of Linux based netbook operating systems that are starting to shape up very well. Along with Ubuntu Netbook Remix, Moblin recently highlighted a completely revamped UI to much acclaim. We are waiting to see how Jolicloud differentiates itself, but there's not too long to wait now.
The first private alpha release will be codenamed Robby (after Robby the Robot) and if you are interested you should stick your email down on the official site now. We also have a confirmed netbook compatibility list for Jolicloud, which we have attached after the break. Unfortunately. Jolicloud will not work on the Dell Mini 10, although the 10v will work. Read more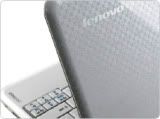 Whilst much of the recent Lenovo limelight has been focused on the ION-based Ideapad S12, for those wanting to stick with a 10-inch form factor, then the Lenovo Ideapad S10-2 might be right up your street. It's a refresh of the existing Ideapad S10 that is thinner and lighter than the original and comes with a larger touchpad and keyboard, a fancy new lid design and optional integrated 3G.
Specs for the 10.1-inch (1024×600) netbook include a 1.6GHz N270 Intel Atom CPU, a 160GB HDD preloaded with Windows XP, Wi-Fi and a six-cell battery.
Lenovo has now opened up orders for the netbook on its US portal with prices starting from $439. Shipping is not expected for another 16 days but a pre-order may be worth it as using the code USPTS10SAVE gets you 10 percent off, dropping the price to $395 (with free shipping). The unit is available in black, grey, white and pink. There are no signs of UK pre-orders opening up right now, but the unit is expected to go on sale for £299 when they do.
Via Portable Monkey.
Intel has given an indication as to how much the netbook segment is cannibalising sales of notebooks. According to Christian Morales, Intel's European Sales Chief, sales of netbooks is "less than speculation" at around 20 percent. Netbooks have grown at a phenomenal rate since their introduction almost two years ago. Their low prices has certainly provided a catalyst for growth amid the global downturn.
On a global basis, netbook sales were around 16 percent of all notebook sales. This number was higher in Western Europe, with the UK and Italy having a netbook penetration reaching 25 percent. "We have seen some cannibalisation of Celeron by Atom," Morales said. However margins for the Atom processor are still higher than that for the older Celeron processors. Read more