Acer's 11.6-inch netbook, the Aspire One 751, is due to launch in the next few weeks and is already up on pre-order through a number of UK retailers including CCLOnline for £376.12 and Laptops Direct for £399.97. CCL is expecting stock in the next 2-3 days, so the 751 could start shipping by the end of this week.
The Aspire One 751 saw its official UK launch last week, along with a full list of detailed specs. The 751 will come with a 1366 x 768 LED backlit display, powered by a 1.33GHz Z520 Intel Atom processor and Intel's newer US15W (Poulsbo) chipset. What we didn't have though is any official press images of Acer's netbook. The 751 definitely has some sleek looks measuring just 1-inch in thickness and weighing 1.25kg. We have included the official shots after the break.
Also, after the jump, we include a video demo of the 751 in action, hosted by Acer's UK MD, Bobby Watkins. A couple of new things we learned is that pricing is expected to start at £379 (in line with the above pre-order prices) rather than the £349 price quoted last week. Also, battery life was said to be 5 hours with the 3-cell battery and 9 hours with the 6-cell battery. I imagine this is a mistake as the official specs on Acer's website point to 4 and 8 hours of battery life respectively.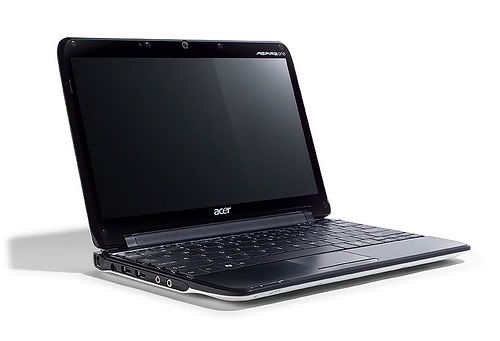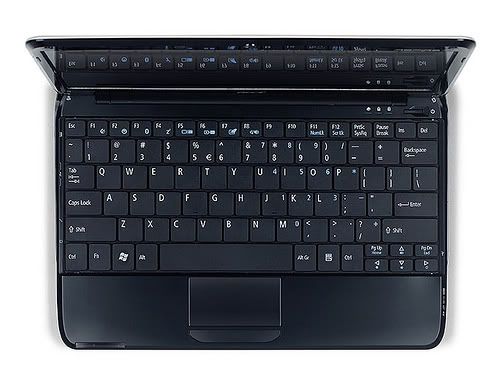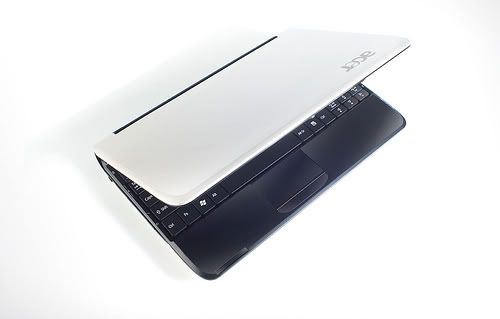 Via NetbookNews.de.