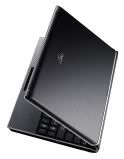 Asus has announced yet another Eee PC netbook and they just keep one-upping themselves on their confusing model naming structure. The 10-inch Asus Eee PC 1002HAE appears to be a refresh of its elegant 1002HA netbook. However, Asus has taken the design cues one step further with the 1002HAE, by dressing this particular variant in a gorgeous aluminium skin which will come in Deep Red, Dark Blue and Metal Grey colours.
Asus has also upped the power under the hood to a 1.66GHx N280 Atom CPU (as opposed to the 1.6GHz N270 found in the Eee PC 1002HA). The rest of the specifications remain the same. The 1002HAE netbook comes with a 10-inch (1024 x 600) LED-backlit display, 1GB of RAM and a 160GB hard-disk drive. Other features include wireless draft n support, a 1.3MP webcam and a card reader. The battery should last 3.8 hours.
The weight comes down from 1.45kg in the 1002HA to 1.2kg in the 1002HAE and measures 264 x 181 x 27.6mm. So far Asus have only talked of a Japan release, which is set to launch on May 16th for 49,800 Yen (£330/$502/€376). Hopefully, a European launch is in the pipeline.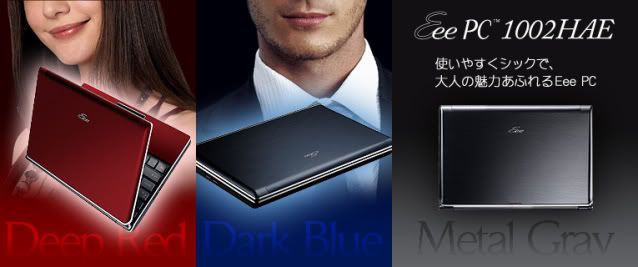 Via Engadget.