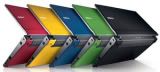 Dell has launched a new series of netbooks which will be specifically targeted for the education market. The colourful Latitude 2100 netbook, which was rumoured a while back, has been designed to be as kid-proof as possible. It comes with a firm rubberised exterior all the way round and has an optional anti-microbial keyboard (+$20), carrying handle and shoulder strap.
A network activity light on the lid that helps teachers identify those pesky kids who may be surfing the net. The bottom is also vent free to avoid any accident from spills. There are also some quirky touches such as a slot on the netbook's hinge for the school log or owner's name.
I do wonder whether a slimmer profile would have worked better. Judging by the pictures, the Latitude 2100 looks quite chunky. It's not light either, at 1.6kg with a 6-cell battery it is one of the heaviest netbooks around. However, it does have quite a large keyboard (95 percent the size of a full-size keyboard), which should be quite comfortable for long periods of use.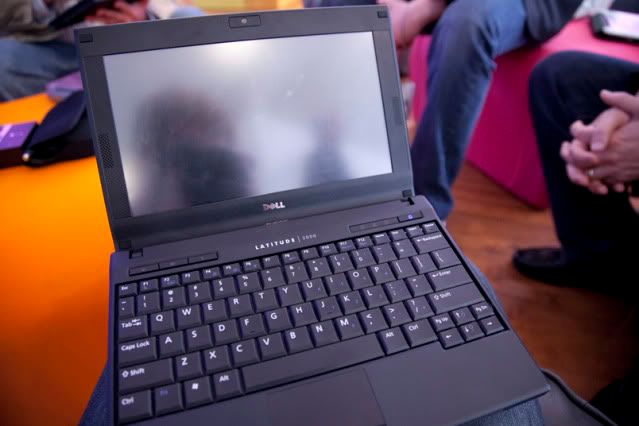 The 10.1-inch (1024 x 576) Latitude 2100 features your typical netbook internals. It comes with a 1.6GHz N270 Atom CPU, 1GB RAM, various hard drive configurations, a card reader and a 3-cell battery. There will also be optional extras including a resistive touchscreen LCD, SSD storage and a 6-cell battery. Schools can also purchase a Mobile Computing Station which enables you to manage and network up to 24 netbooks with just one Ethernet and power cord. It doesn't come cheap though at $3,900.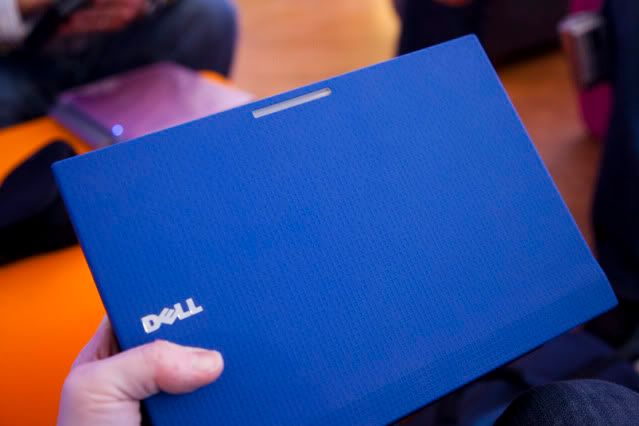 The Latitude 2100 will come in five colours, and as we saw before, will come with school-themed names to match. There is School Bus Gold, Chalkboard Black, Ball Field Green, Blue Ribbon and Schoolhouse Red. The Latitude 2100 netbook is meant to be available today, although the Dell listing doesn't look like it is live yet. There will be a choice of operating systems including XP, Ubuntu or even Vista Home Basic.
The base configuration starts from $369 and runs Ubuntu Linux 8.1 on an 8-GB solid-state disk (SSD) drive with a three-cell battery that lasts 3.5 hours. The most expensive version will come at $500 which includes Vista Home Basic, a 160GB HDD, anti-microbial keyboard, touchscreen and six-cell battery for up to seven hours of battery life.
Update: The full list of pricing options can be found here.
It's not cheap, but it does have a number of features that I think are genuinely useful when it comes to the kids market. There's no confirmation of a release outside of the US, although as some of the specs are listed as "US Only", it can only be a matter of time. If you want to find out more about the Latitude 2100, Laptop Mag have a review up now.
Latitude 2100 Technical Specifications:
Choice of XP Home, Vista Home Basic and Linux Ubuntu
Intel Atom processor N270
10/100/1000 Gigabit Ethernet connectivity coupled with a full suite of wireless communication options
2.91lb (1.32kg) starting at weight with 3-cell battery; 3.5lbs (1.6kg) with 6-cell battery
Hard (up to 250GB) or solid state (up to 16GB) drives for increased durability
Three-cell or six-cell battery
Three-in-one Media Card Reader
Optional External DVD+/-RW via USB
VGA port
Clean bottom is vent-free to avoid any intrusion from spills
Options: webcam and a keyboard featuring antimicrobial protection (U.S. only)
Images courtesy of Gizmodo.