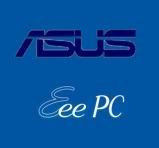 Last week, Asus UK said that it will re-focus on just three Eee PC netbooks by July. At the time, it was said that the best-selling Eee PC 1000HE would be making way for the new netbooks (1008HA, 1005HA and an unknown model). I found this a little surprising given how popular it is, not withstanding the fact that it is one of the best value money netbooks around. Then yesterday we heard confirmation that Asus France will be discontinuing the 1000HE.
However, potential UK buyers fear not, Asus marketing chief, John Swatton, has confirmed it will not be phased out after all. "The 1000H and 1000HE are currently our most popular Eee PC models and therefore the focus. There are no plans to discontinue these products at the moment because they are so popular. At present, the 1000H and 1000HE offer the best combination of functionality and performance for the price," he told Reg Hardware.
Trying to clarify last week's report he said that, "over the next few months the roadmap will change, simply to make it easier for customers to decide which Eee PC model best fits their individual needs and requirements. What we are seeing is that the market as a whole is adopting the 10in platform as the most popular. I think that in time every manufacturer will focus on the 10in platform simply because this is what the market is demanding. Whether this happens in Q3 or Q4, we will have to see."
He also confirmed that the original Eee PC 701, 900A, 901 & 904 models would not be phased out (yet). "These are still our focus Eee PC models and will be available to customers to purchase for some time yet," Swatton said.