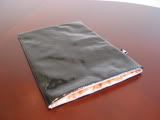 CoverBee, who specialise in creating luxurious laptop/netbooks sleeves, kindly sent us a sample recently to see what we thought. The company is based in Holland and ship their sleeves worldwide. Impressively, it only took four days to reach the UK. Currently they only offer sleeves in two sizes, 15.4" for laptops and as well as 9-inch sleeves for netbooks. Given the popularity of 10-inch netbooks though, I asked the company about plans to cater for this segment and they said it will depend on the demand.
If you have a gander on their website at their collection, you can tell that these aren't your typical sleeves. They have some trendy designs made from high–quality materials, but they don't cost the Earth either, at €19.99 with free worldwide shipping.
We opted for the elegant Black Dahlia design which comes with a shiny black exterior and quilted gold inner lining. To maintain the premium feel of the netbook, it comes packaged in a black textile case with the CoverBee logo which is a nice touch.
Unfortunately I didn't have any 9-inch netbooks to hand, so we weren't able to show a netbook inside. I did try a couple of 10-inch netbooks that we had lying around and they didn't fit. For reference purposes the sleeves measure 26.0 cm by 21.5 cm (10.2 inches by 8.5 inches).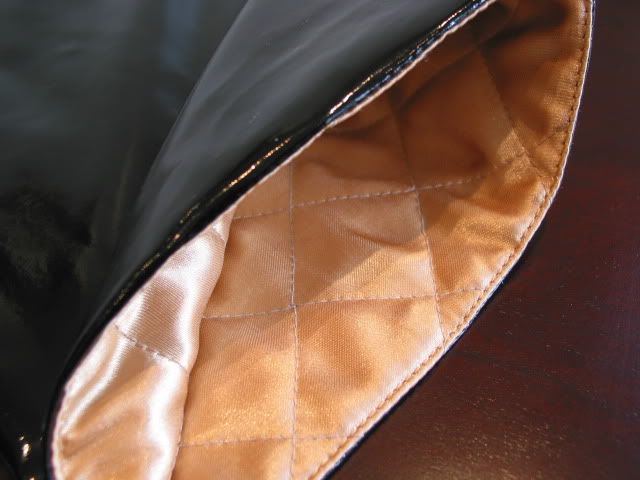 The sleeve really does feel quite nice and the gold inner-lining gives it a luxurious feel. Importantly it also passes the wife test, who was very impressed by the fashionable sleeve. There are currently five designs available for 9-inch netbooks all priced at €19.99. You can check out the different designs here.