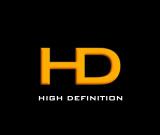 Intel's Pine Trail platform only has two chips compared to the three found in current Atom-based netbooks. The move means that the platform should be cheaper, have better performance and lead to great battery lives. However, by moving the GPU and memory controller onto the Pineview processor means that the graphics side may suffer.
Intel has realised this and has therefore certified a HD decoding chip from third-party Broadcom. This is likely to be a big blow to Nvidia, whose ION platform is compatible with Pineview. Intel will offer the Broadcom BCM70015 GPU as an option to its partners when the Pine Trail platform launches in Q4 2010.
The Broadcom BCM70015 chip will improve video performance and supports AVC, H.264, VC-1, WMV9 and MPEG2 standards along with a number of operating systems (Windows XP, Windows 7 and Linux). The chip is very power efficient and consumes 30mW at idle. This increases to 500mW when watching 720p HD videos and 1W when watching 1080p content.
The Broadcom BCM70015 is a single-chip video processor and 144-pin FBGA package with die size of 10 x 10 millimetres. According to industry sources, Broadcom will provide engineering samples of the chip in August with support for Windows XP and Windows 7. In October it will release support for Linux. Full volume production is expected in the fourth quarter.
Via PCPop.