Onkyo has today announced the Sotec C204 netbook series. One of the Sotec C204's main highlights is its impossibly thin chassis, measuring just 23mm at its maximum height. It also only weighs 960g and even if you include the power supply, it still only comes to 1.1kg.
The specifications are pretty normal, although you will find a 32GB SSD under the hood. The Sotec C204 comes with a 10.1-inch (1024 x 600) Led backlit display and is powered by a 1.6GHz N270 Atom CPU & 945GSE chipset plus 1GB (max) RAM. Other features include wireless draft-N, three USB ports and a 0.3MP webcam. The touchpad supports multi-touch gestures and the 1800mAh battery is expected to last 5 hours.
You may notice that there are no Ethernet or VGA ports on the model. Don't fret though, as this functionality will be provided through a (large) USB dongle. These ports were probably sacrificed to maintain the slender lines. The SOTEC C204A3 model will hit retail stores on 1 July for 49,800 Yen. The SOTEC C204A3B will launch in the middle of the month and come with Office Personal 2007. The DC204 model will be sold directly from the company and have a number of different Office software configuration options.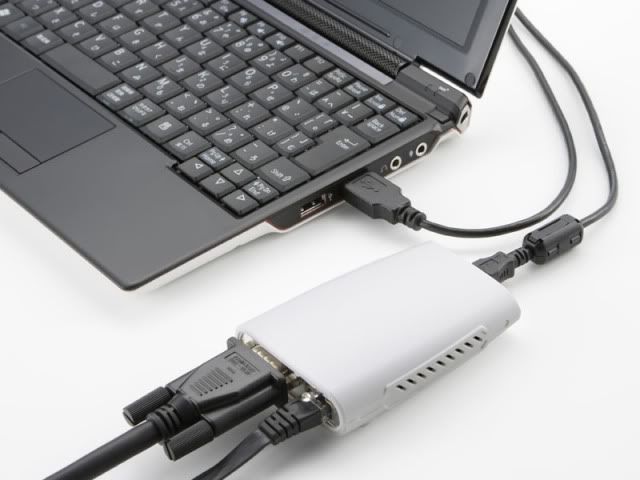 Via PC Watch Impress.