A number of ION-based netbooks are expected to make an appearance at Computex Taipei on June 2nd, however it looks like Lenovo is pre-empting those announcements. According to PC Perspective, Lenovo will launch a new 12-inch netbook, called the Ideapad S12 that will be the first netbook to come with Nvidia's ION platform. The Ideapad S12 will be powered by the ION platform, which comprises a 1.6GHz N270 Atom CPU and 9400M GPU.
Given the size, you won't be surprised to see it supporting a full sized keyboard. The Ideapad S12 will come with three USB ports, VGA, a pair of audio jacks, Ethernet port, Kensington lock, card reader, webcam as well as an HDMI out.
The ION platform should bring a number of benefits. It will offer a significant improvement in 3D performance compared to your typical netbook, which means more games should be playable. ION should also bring about an improvement in HD video given the hardware acceleration support, all without sacrificing battery life.
No firm release date for the Ideapad S12 has been set, although it is not expected until late summer and will retail for under $600. As with the recent Ideapad S10-2, the S12 will come with a textured lid and will be available in both black and white.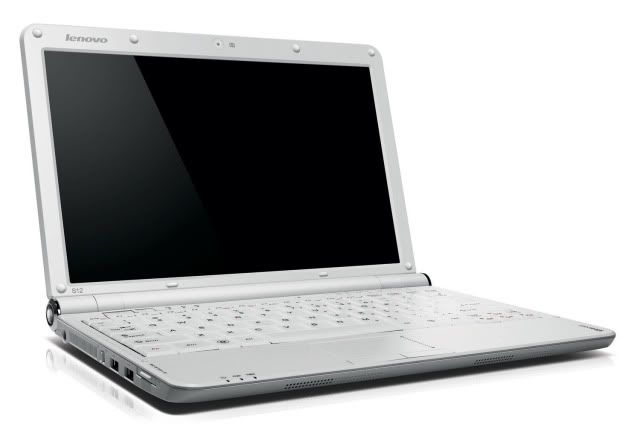 "NVIDIA ION is one of the latest technologies available for the PC industry for small, low cost laptop PCs, and we're excited to be among the first to use it," said Stephen DiFranco, vice president and general manager of consumer and commercial channels, Americas Group, Lenovo. "With its 12-inch display, full-size keyboard and rich multimedia options powered by ION, the IdeaPad S12 balances an improved computing experience along with the size and affordability many consumers are looking for today."
Moving away from the exciting ION news, this announcement highlights a growing trend that many vendors are starting to view netbooks as having larger screen sizes. Acer already has an 11.6-inch Aspire One 751, MSI has the 12-inch Wind U200 and now Lenovo are planning a 12-inch Ideapad S12. The other big manufacturer, Asustek, is also rumoured to be launching an 11.6-inch Eee PC in the coming weeks. Lenovo is set to officially announce its new netbook, notebooks, and all-in-one desktop line-up tomorrow.
Update: Cnet is reporting that ION will be an option for the S12. This means that a normal Atom-based SKU (with 945GSE chipset) is also likely to be offered. NetbookNews.de is also reporting that a VIA Nano option may also surface too.
Update 2: Full specs and price here.