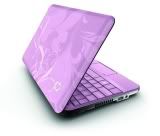 HP has today announced a few new members to its HP Mini netbook family. The three different models are the Mini 110 XP, Mini 110 Mobile Internet (Mi) and business oriented Mini 1101. The series will come with a 10.1-inch (1024 x 576) matte display. An optional 1366 x 768 HD display will be available in July for around $30.
It will come in a number of configurations, powered either by a 1.6GHz N270 or 1.66GHz N280 Atom CPU. Other features include a 92 percent keyboard, webcam, microphone, VGA port and 5-in-1 card reader. The series will weigh around 1.1kg (2.33lbs) and measure just over 1-inch in thickness.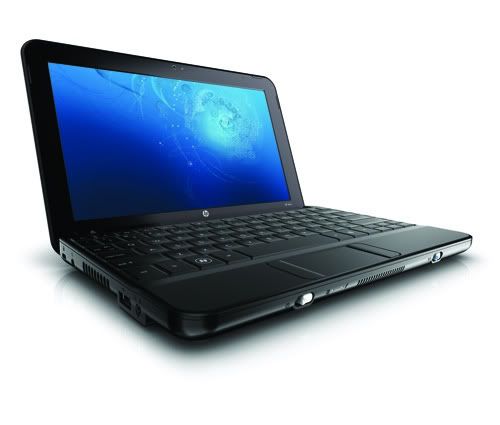 One of the most interesting bits of news from this release is that the Mini 110 XP will have an optional Broadcom Crystal HD Enhanced Video Accelerator to allow for 1080p high-definition content. This option is expected to cost $30. It's a shame to see that this SKU will only support a maximum of 1GB RAM. Storage is catered for by either a 32GB SSD or 160GB HDD. It will also have optional 3G.
The Mini 110 Mi Edition will run on Ubuntu Linux and will support up to 2GB of RAM and 250GB HDD. The business targeted Mini M1101 will be available with Windows XP Home/Pro and Vista. This version will also have optional 3G as well as a 6-cell battery option. The 6-cell battery should last six hours and will be available on the HP site from 10th June for a fee of $40.
The Mini 110 will come in a number of stylish colours such as Pink Chic, Black Swirl or White Swirl HP Imprint finishes. The more sober Mini 1101 will come with the Black Swirl design only. The Black HP Mini 110 will cost from $329.99 for the XP Edition and $279.99 for the Mi with availability expected from June 10th. Pink and White colours will be available from July 8th. The Mini 1101 will cost $329.99 when it launches on June 1st. We don't have any information regarding an UK release date or pricing for now.
HP Mini 110 differences over the Mini 1000:
The Mini 110 comes with three USB ports vs. two in the Mini 1000.
The Mini 110 comes with a full-sized VGA port (the Mini 110 had an adaptor cable).
The standard HDD is faster and higher capacity at 160GB (5,400 RPM) compared to 80GB (4,200 RPM).
The matte display is not flush on the Mini 110, there is a more traditional bezel surrounding the display. The Mini 1000 came with a flush glossy display.
A few publications have already managed to spend time with the Mini 110 and posted some hands-on video impressions. This includes Laptop Mag as well as Cnet. Check out the Cnet video below, as well as a couple of Mini 110 promotional clips.