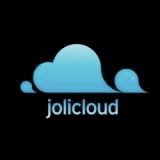 Jolicloud has been developing a new Linux-based operating system targeted to netbooks for a while now. For those of you who have been eagerly awaiting further news, you'll be pleased to hear that the invite-only Alpha will be launching on June 1st along with the new website.
There are now a number of Linux based netbook operating systems that are starting to shape up very well. Along with Ubuntu Netbook Remix, Moblin recently highlighted a completely revamped UI to much acclaim. We are waiting to see how Jolicloud differentiates itself, but there's not too long to wait now.
The first private alpha release will be codenamed Robby (after Robby the Robot) and if you are interested you should stick your email down on the official site now. We also have a confirmed netbook compatibility list for Jolicloud, which we have attached after the break. Unfortunately. Jolicloud will not work on the Dell Mini 10, although the 10v will work.
Jolicloud confirmed netbook compatibility list:
Acer: Aspire One, Aspire 150 [Others not tested yet]
Asus: Eee PC 700, 701SD, 900, 901, 904HD, 1000, 1000H, 1000HD, S101 / Eee Box B202 / Eee Top 1602 should work [Others not tested yet]
Compaq: Mini 700EF and HP Mini 1000
Dell Mini 9 and Dell mini 10v (Not the standard Mini 10)
Intel Classmate and derivates should work
Lenovo S-10 series
MSI: Wind 100, Wind 120 [Others not tested yet]
Samsung NC10, N310 [Others not tested yet]
Via NetbookNews.de.