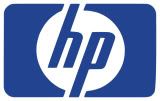 Whilst this shouldn't be too much of a surprise to many people, Hewlett-Packard is considering the use of ARM-based processors in upcoming netbooks. ARM processors from the likes of Qualcomm and Freescale are set to be used in smartbook devices from the end of this year and a number of manufacturers are considering its use in their netbook lines.
"We look at ARM quite a bit. The mini category is one that plays closely to ARM," said Todd Bradley who oversees the PC unit. ARM produces chip designs and then licenses them to other companies such as Qualcomm, Texas Instruments and Freescale. These chips are found in many mobile phones, iPods, video-game consoles and even cameras.
Companies such as Acer and Asustek are already rumoured to be working on Snapdragon products. Qualcomm hasn't said whether the products are netbooks or smaller mobile devices. I would imagine that HP are looking to compliment their existing lines with these new chips are perhaps to enter the smartbook segment themselves.