June 30, 2009 at 11:24 pm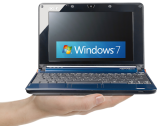 Microsoft announced its Windows 7 upgrade program earlier this week. The fact that Windows XP devices have not been earmarked for an upgrade has left some netbook vendors upset. They are concerned that this may lead to negative publicity in the netbook segment and are thus looking to clear XP-based netbook stock to make way for Windows 7.
This is not an opinion shared by all, as some vendors believe that consumers are not willing to pay a premium for the new Windows 7 OS. Some are only planning to bundle Windows 7 with Intel's new Atom processor, the 1.66GHz Pineview N450. This will continue to leave netbooks based on the older processors (N270/N280) with Windows XP.
In related news, Asus is lowering prices of its 7-inch and 8.9-inch Eee PCs to try and clear inventory. According to sources in the retail channel, prices in Taiwan for 7-inch models have been lowered from NT$6,999 to NT$4,999 (US$153). In China, prices for the Eee PC 900A has been reduced to 1,499 Yuan (US$219). This price drops may start to impact Western markets shortly.
Via Digitimes.
June 30, 2009 at 10:56 pm
The recently announced HP Mini 110 netbook was launched to replace the older Mini 1000 series. Tech65 managed to win a Mini 110 in a competition and went on to shoot an unboxing video. The SKU that Daniel from Tech65 unboxed was powered by a 1.66GHz N280 Atom CPU, 1GB RAM and a 160GB HDD. It also came with a 5-in-1 card reader , Wi-Fi (b/g) and 3-cell battery.
The Mini 110 comes with HP's usual mouse button placement on either side of the touchpad and I also noticed that it sports a wireless switch and only one audio jack (headphone, no mic). The video is attached after the jump, along with another that shows how HP's new Syncables software works. As the name suggests, this software allows you to sync files between the netbook and desktop. Read more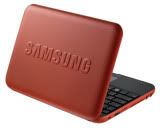 The speculation surrounding Samsung's first 11.6-inch ION-powered netbook continues to grow. Laptop Mag is reporting that the Samsung N510 will be heading to the United States in 2009 although the exact timing is unclear. A company representative says that it should appear during the "Q3 and Q4 time frame" which doesn't narrow it down much.
The Samsung N510 will not replace the company's 12.1-inch NC20 as it has been selling above expectations. It is currently exclusively on sale at Newegg, although other retailers are set to offer the model in the coming months.
The report also confirmed that the Samsung N310 will launch on 15th July 2009, but it has now been rebranded to Samsung Go. A strange decision, if true. The Samsung Go will come with a high capacity 8800mAh battery which is expected to last over 10 hours although it does not sit flush with the case. The Samsung Go will be priced at $479.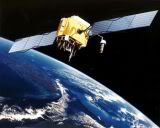 Dell will offer a new location service for the Dell Mini 10 netbook starting from next week. The service called 'Dell Wireless 700' location combines a mixture of both hardware and software. The hardware element is catered for by an internal Broadcom A-GPS card that also has in-built Skyhook Wi-Fi locationing. The idea is that both pieces of hardware combine to determine your position whether you are indoors or outdoors.
The software side is catered by CoPilot navigation software that can offer turn-by-turn directions. The software allows for 2D and 3D map views, offers you the most efficient route as well as providing detour information. They also plan to include a location aware portal called Loki which provides details of local restaurants and friends by tapping into social media sites like Flickr, Loopt and BrightKite.
Right now, pricing for the Dell 700 Wireless location system hasn't been outlined. It will launch in the United States next week and a release in other regions are planned thereafter. This system is planned to come to other devices too at some point in the future.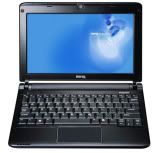 BenQ has announced its latest netbook, the 10.1-inch Joybook Lite U102. Its claim to fame is ultra-portable dimensions, measuring under 1-inch in thickness and weighing 1.05kg (2.3lbs) along with a smaller than average AC adaptor weighing 200g.
The 10.1—inch LED backlit screen has a resolution of 1024 x 600 pixels and is powered by an Intel Atom 1.6GHz N270 CPU. It comes with 1GB RAM and a 250GB HDD (a break from the 160GB norm). Other features include Wi-Fi, webcam, microphone (with smart noise suppression and echo cancellation), three USB ports, 4-in-1 card reader and optional 3G.
The keyboard is 90 percent full-sized and has a hotkey that allows you to switch between the different types of wireless networks. It comes with a 3-cell battery that should be good for 3 hours of life. An optional 6-cell battery is also available which should double that battery life. The Joybook Lite U102 netbook should be available as we speak in Taiwan, China, and Thailand. No word on pricing or on a western release.
Via Electronista.
The launch of Windows 7 in October is expected to be a catalyst for a number of touch-based devices that utilise its multi-touch gesture software. Apparently, it will be netbooks that lead the way in adopting touchscreen panels over laptops and LCD monitors according to a report from Digitimes.
Industry sources are saying that there is evidence of this already from the models that are currently being sampled and validated. At the moment there is a lot more activity surrounding netbook devices then there are others. The report also says that prices of capacitive panels (for multi-touch gestures) are around $30 for a typical 10-inch sized display. The average cost per inch varies between $2.5-3.0.
Another report talks about something that doesn't make too much sense to me. It talks of touch panels replacing the touchpad and mouse buttons on netbooks, giving more space for the keyboard. The only way this would work in my eyes is having a device that's been designed from the ground-up for touch. For a typical convertible netbook (net tablet), I imagine you would still need either a touchpad or trackpoint. That is unless of course the screen is so sensitive it negates the need for one.
Dell has launched its latest ultraportbable, the Dell Vostro 1220. The Vostro line-up is targeted to small business and the 1220 comes with a 12.1-inch (1,200 x 800) display. The Vostro 1220 is powered by Intel's Core 2 Duo processor. The most powerful CPU runs at 3.06GHz but the standard options include a 2.20GHz Celeron or 2.4GHz Core 2 Duo. It also comes with 1GB RAM and a variety of storage options.
Other features include Wi-Fi (draft-N), three USB ports, firewire, Expresscard, a 1.3MP webcam and a multi-card reader. The Vostro 1220 weighs 1.5kg (3.36lbs) and measures 1.5-inches in thickness. The Vostro 1220 comes with optional SSDs, fingerprint readers and encrypted hard-drives. It ships with a 4-cell battery or an optional 6-cell battery is available that should last for 9 hours.
A choice of operating systems include Windows and Linux. The Vostro 1220 is available in two colours (Obsidian Black or Deep Cherry Red). Prices start from $799 in the US and is apparently available worldwide today, although we couldn't see it listed in the UK Dell site right now.
Via Engadget.
Mobinnova announced its 8.9-inch élan smartbook using Nvidia's Tegra platform back at Computex. The company claimed that the élan offers 5-10 hours of 720p HD video playback in a package weighing just 836g and measuring 20.5mm in thickness. Netbook News managed to spend some time with the smartbook and shot a couple of videos, one covering the hardware aspect and the other a software walkthrough.
The Mobinnova élan is a fanless device and as it uses an ARM-based chip, it has integrated Wi-Fi and 3G connectivity. It also has a hinged port panel on the back side which should keep the dust out of the sockets. The user interface has been developed by Nvidia, although this is unlikely to ship on the final version. It has been supplied to partners who are then making changes to tailor it to their own offering. So far there are no official details on price or availability, although a 2009 release is expected. You can check out both videos after the break. Read more
June 29, 2009 at 10:30 pm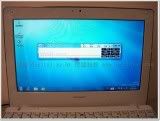 The guys over at UMPC Fever have been busy modding their Sharp Mebius NJ70A which was unboxed just last week. If you remember, the Mebius NJ70A is the first netbook to feature a touchscreen LCD as a touchpad. SKY from UMPC Fever has now modded the main 10-inch display and replaced it with a touchscreen display.
He has loaded the netbook with Windows 7 to make use of the touch features of the new OS. SKY also discovered that the optical touchpad has its own CPU and RAM, whilst taking the netbook apart. He also found two RAM slots, which means upgrading the 1GB standard RAM is quite easy. Check out the dual-touchscreen Sharp Mebius NJ70A in action after the jump. Read more
The first picture of Samsung's ION-powered netbook, the 11.6-inch N510, has been unveiled over at Legit Reviews. There's not much to go on, only a single picture has been revealed and it's not the most high-resolution picture either. The picture was apparently leaked by an inside source. The source confirmed a price point of under €600 too.
What we are presented with is a black model with a bezel surrounding the display. It's difficult to say for sure, but it seems as if the N510 has a glossy display. You can also see a discrete Nvidia logo to the right side of the Samsung logo. It also looks like it has a full-sized keyboard that looks very similar to that seen in the Samsung N120. The touchpad seems reasonable big and you have a single rocker mouse bar beneath this. We can only see the left side of the device, which appears to house a USB port, VGA, HDMI-out and another port which we can't quite make out. Hopefully, we'll have some more official details very soon.
Update: We have come across a second image of the Samsung N510, this time showing the right side of the 11.6-inch netbook. Check out both pics after the jump.
Read more
Asus has outlined its plans on how one goes about updating to Windows 7 free of charge, if you buy an eligible product from 26th June 2009 to 31st January 2010. The interesting thing is that whilst the list is dominated by Asus notebooks, it appears though a couple of Eee PC netbooks are included in the mix.
This includes the 11.6-inch Eee PC 1101HA that runs on Vista Home Premium as well as the Eee PC 1005HA that runs on either XP Pro or Vista Business. Personally, I didn't even realise that other operating software was being planned apart from XP Home. However, with the number of markets these netbooks are being sold into, different SKUs exist in each. As far as I'm aware, both UK versions of the above Eee PCs will come with just XP Home so the upgrade program won't really apply here. Windows 7 launches on October 22nd 2009.
Via Liliputing.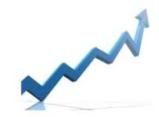 Netbook shipments are expected to reach 59 million units in 2013, a near five-fold increase compared to the 12.5 million units shipped in 2008 according to research group Semico. In 2013, the near 60 million netbooks will account for nearly 22 percent of the total mobile PC market.
The report also says that there will be a much wider array of processors powering future netbooks, Intel currently accounts for 90 percent of netbooks. It expects VIA to become more prominent as well as ARM-based chips from the likes of Qualcomm, Texas Instruments and Freescale. Read more
June 29, 2009 at 12:03 pm
Archos is releasing a version of its 10-inch netbook, the Archos 10 Ubuntu Edition, which will include Ubuntu 9.04, 2GB RAM, a 500GB HDD and a 6-cell battery for €375 in France. So far this has only been announced for the Archos 10 rather than the recently announced Archos 10s, which is much slimmer than the original, but includes the same specifications.
This is only slightly more expensive than the standard Windows XP SKU that costs €349 and comes with 1GB RAM and a 160GB HDD. So far there is no idea if this SKU will be sold outside of France or, if indeed there will be an Archos 10s Ubuntu edition. We'll report back on further developments.
Via ArchosFans [via NetbookNews.de].
June 29, 2009 at 11:04 am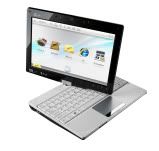 There has been much speculation as to when Asus' first convertible netbook, the 8.9-inch Eee PC T91, will start to hit retail. At the very beginning it was believed to launch in 'late May/early June', this then slipped to "early July" and now it seems that this has slipped to "late July" according to our conversations with Asus UK last week.
Whilst still no specific date is being committed too, we were assured that this "late July" timeline was now concrete and they envisaged no more slips. The reason for the delay was being attributed to nailing down the interface and making sure they were 100 percent happy with it before shipping. As this is their first touchscreen net tablet, they cannot afford the negative reaction on an unfinished product. Our recent hands-on with the device left us impressed with the build quality but the same couldn't be said of its interface, which did feel like it needed more work.
Asus also confirmed that a multi-touch SKU was on the agenda to launch with Windows 7, however much would depend on how the T91 sells during Q3 2009. It also seems that the 10-inch convertible tablet, the Eee PC T101, has slipped down the priority list although it's still on the company's roadmap.
Whilst we might be in the midst of a global recession, nobody seems to have told Sony. It has launched a new line called the "Signature Collection" aimed at the fashionista with deep pockets. This line-up includes a number of laptops in new colours including one using fake crocodile skin.
Among this collection includes a new limited edition 'glossy black' Vaio P (P699E/Q). This particular version includes a 1.86GHz Atom CPU and a whopping 256GB solid-disk drive. As you can imagine this tech doesn't come cheap, with Sony's asking price at $1999.99. It's only limited to 1,000 units if that makes you feel a bit better about how exclusive this is. Somehow I can't convince myself that these 1000 units will shift that fast, but I've been surprised before!
Via Engadget.