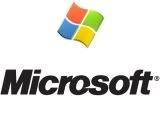 Microsoft is looking to redefine the 'netbook' term, currently associated with mini-notebooks that typically have screen sizes of less than 10-inches. Microsoft's choice of name is 'low cost small notebook PC' according to Steven Guggenheimer, Vice President of Microsoft's OEM division.
The name is not exactly catchy, but MS isn't looking to change it for the sake of it. According to analysts, it wants to split the current netbook category between those devices that are only good enough for the web and those that have more notebook-like characteristics i.e. more powerful.
The idea behind such a move would be to reduce the number of discounted Windows licences it would offer and, essentially means more money in the back pocket for MS. This would mean that higher-end 'netbooks' would have to adopt more premium SKUs of Windows 7 says Digitimes. More details on the strategy are expected this week at Computex, but we've not heard anything concrete so far.