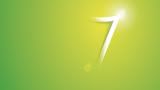 Intel is not validating its next-generation of processor, dubbed Pineview, for Windows 7 Home Premium or higher according to a spokesman. What this basically means is that the Pineview processor will only be intensively tested with the Windows 7 Starter and Home Basic Editions.
Intel claims that Home Premium is not "the right solution" for netbooks, so you'll you have to install it at your own risk when the new Pineview CPUs appear in netbooks at the end of the year. "We are not going to validate it with Home Premium because we don't believe it's the right solution (for a netbook)" says Mooly Eden, VP of Intel's Mobile Platforms Group.
The process of validation involves rigorously testing compatibility of the processor with the operating system and its applications. "If somebody wants to do Premium he can do Premium, we don't forbid it. It just means that we didn't validate it, if there'll be a bug or there will not be a bug…if you want to take responsibility then the responsibility is yours," Eden said.
Seems like a strange decision to me, although I do wonder how bad the bugs will be, if any. Many people are currently running Windows 7 Ultimate (through the RC1) on their netbooks, without problems on their Atom processors.
Via APC [via Portable Monkey].