MSI's Wind U115 Hybrid is the next netbook to be disassembled by teardown experts, Netbook Italia. This is one model I was particularly interested in seeing its guts exposed, mainly to find out how they ended up packing in both a HDD and SDD and also keeping its weight reasonably low at 1.3kg.
Owners of the Wind U115 shouldn't really try this at home as MSI void your warranty if you attempt to open the case. Despite this risk, Netbook Italia found that it was relatively easy accessing the internal components and upgrades can be completed with reasonable ease.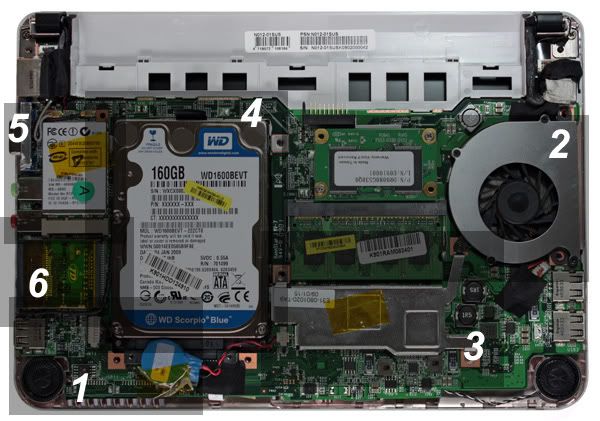 First of all the keyboard was removed, whilst this normally reveals the motherboard for most netbooks, this wasn't the case for the U115. To do this you need to remove the entire bottom panel of the netbook. Once removed you get access to the RAM and SSD module, HDD, Mini PCI-E Wi-Fi card, battery BIOS and card reader.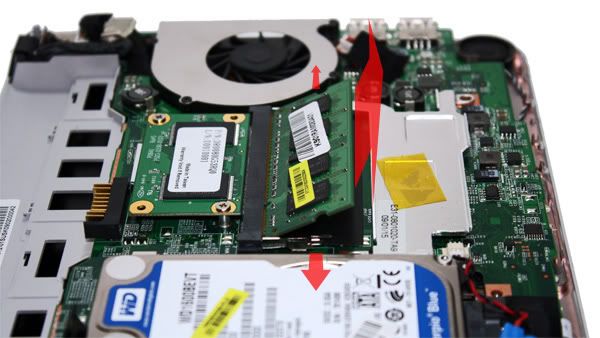 As the MSI Wind U115 uses the more power efficient 'Z' series Atom processors, MSI scaled back on the cooling needed. The CPU and chipset is cooled using a heat sink whilst a fan on the right side of the case is used to expel hot air in the case. Overall they felt the components used justified the premium charged for this unique hybrid netbook.
Netbook Italia also has a video overview of the U115 which we've included below. Our Wind U115 review sample unfortunately broke down so our review is on hold right now. MSI has thankfully promised us another sample soon, so we should be able to give your own full verdict on the Wind U115 soon.