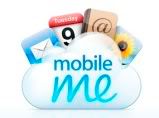 Jolicloud has added a whole host of new applications to its netbook-targeted operating system. This includes MobileMe, the popular Apple service that allows you to sync your iPhone, Mac and PC as well as pushing new emails and calendar events. To show that Jolicloud is staying contemporary, it also now supports Almost.at, which allows you to follow events in real time.
In recent weeks, Jolicloud has also added access to Google Chrome, Picasa, Vimeo and OpenOffice Impress. Many more applications are promised over the coming weeks. For those that are interested in testing out the Private Alpha 'Robby' release, then you'll be pleased to hear that Jolicloud is about to send out a new batch of invitations shortly. You can register for an invitation here.
Via Portable Monkey.