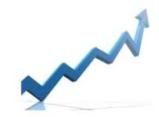 Netbook shipments are expected to reach 59 million units in 2013, a near five-fold increase compared to the 12.5 million units shipped in 2008 according to research group Semico. In 2013, the near 60 million netbooks will account for nearly 22 percent of the total mobile PC market.
The report also says that there will be a much wider array of processors powering future netbooks, Intel currently accounts for 90 percent of netbooks. It expects VIA to become more prominent as well as ARM-based chips from the likes of Qualcomm, Texas Instruments and Freescale.
"This is not going to be just another Wintel platform. But the compatibility and driver support [for existing PC applications and peripherals] has to be there," said Tony Massimini, Semico's chief of technology.
Growth for the ARM-based players will get a step-up through smartphones to prove their viability in netbooks and smartbooks. "It's a pretty level playing field in terms of the [chip-level] products," he said. Massimini also expects netbooks will cannibalise notebooks less and less, as netbooks attract new customers such as first-time PC users. "The erosion of the low end of notebooks may offer Intel an opportunity to get rid of older obsolete notebook processors sooner," he said.
Via EETimes.