Gateway's AMD Athlon-powered LT3103u netbook was officially launched earlier this week and it appears it has already hit retail. Scott Carmichael from Gadling spotted the 11.6-inch netbook in a BestBuy store and promptly took it home to give it a run through. The version sold included 2GB RAM and a 250GB HDD and cost a reasonable $399.
The Gateway LT3103u is powered by an AMD Athlon 1.2GHz L110 processor along with discrete graphics in the form of an ATI Radeon X1270 GPU. Carmichael found that the LT3103u had no problems in playing a 720p mkv file, although the 1080p didn't fare too well, as expected. The 11.6-inch high-resolution (1366 x 768) LED backlit display is said to be crisp and bright. Other features include Wi-Fi (b/g), 0.3MP webcam, 3-in-1 card reader and three USB ports. Read more
June 28, 2009 at 11:42 am
A few days back, Lenovo started to ship its 12.1-inch (1280 x 800) Ideapad S12 'netbook'. As was originally announced, several SKUs of the S12 were planned based on different processor/chipsets. The SKU currently shipping is the Intel Atom based model for $499. Now the VIA Nano powered model has also started to ship for $50 cheaper at $449.
This VIA model uses the Nano ULV 2250 processor that has a clock speed of 1.3GHz. It also uses VIA Chrome9 HC3 graphics. This compares to the 1.6GHz N270 Atom model including the 945GSE chipset and GMA950 graphics. All the other specifications remain the same.
Lenovo's third SKU, is the one everyone is waiting for, the ION-powered S12. It is believed that this particular model has been moved back to the end of the year, maybe to coincide with the Windows 7 launch in late October.
Via Portable Monkey.
June 27, 2009 at 11:17 am
Update: You can check out our unboxing video & pictures of the Samsung N510 netbook here.
We now have the full technical details of the rumoured ION-powered Samsung netbook. Samsung will be releasing the N510 (NP-N510-KA02UK) netbook, which will sport a high resolution (1366 x 768) 11.6-inch LED backlit display. It is expected to be launched in July for a price under €600.
The Samsung N510 will use the ION platform, pairing a 1.66GHz N280 Atom CPU with Nvidia's 9400M GPU. It will also come with 1GB RAM, a 160GB HDD and XP Home. Other features include Wi-Fi (including draft-N), Bluetooth, Webcam, 3-in-1 card reader and a 6-cell Lithium Ion battery. Read more
June 26, 2009 at 10:20 pm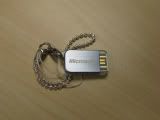 Microsoft is currently considering a number of options on how it plans to upgrade its netbook customers to Windows 7. The complications arise from the fact that netbooks do not have optical drives, which is the most common way to upgrade a Windows OS. Cnet reports that one of the upgrade options includes shipping the Windows 7 upgrade program on a USB flash drive.
So far Microsoft has nothing to announce regarding its preferred option, although other ideas include allowing buyers to download a version onto a USB drive themselves. Or an external drive could be used to hook up to the netbook. Another issue is that since most netbooks come with Windows XP, you will have to do a clean install if you are upgrading to Windows 7. This requires a user to do a complete back-up of their files and applications.
The most high profile ION netbook announced thus far remains the Lenovo Ideapad S12 ION. However, we have been expecting other leading netbook manufacturers to announce their own ION netbooks over the coming months. Nvidia's ION platform pairs the Atom processor with its 9400M GPU. This enhances its ability to playback HD content.
Now, we are hearing rumours that Samsung will be launching its own ION netbook in October according to Blogeee. There's little other detail apart from that, but the news wouldn't surprise us if true. Blogeee is expecting some further news in a few weeks time, so hopefully we'll have a further update for you then.
Dell has got round to adding GPS to its Mini 10 series of netbooks. Strangely there doesn't appear to be an option on the configuration page, so I imagine that all Mini 10's come with the GPS upgrade. Although this could be a mistake on Dell's part and an option on the configuration page may appear soon.
The Dell Mini 10v has also got a new upgrade option for the processor. You can now select a 1.66GHz N280 Atom CPU for an extra $25 over the standard 1.6GHz N270 Atom. We reported a few days ago that the Mini 10v has a display resolution of 1024 x 600 pixels in Japan, however it appears that a few users in the UK also have this resolution, despite the UK Dell site still listing the resolution as 1024 x 576.
Update: We did speculate that the GPS option may be an error and it looks like it was. The GPS listing has now been removed from the Dell site. Thanks Houston Brown!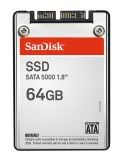 The penetration of Solid State Drives in notebooks and netbooks will not be as high as expected in 2009 due to their high price according to DRAMeXchange. It claims that the ratio of SSDs used in notebooks and netbooks continues to decline, resulting in "sloppy overall SSD shipments". SSDs are generally more power efficient, faster and less prone to shocks like HDDs are, although the flip side is that these advantages come with a big price premium.
The report suggests that the SSD penetration rate in notebooks will be as low as 1.0 to 1.5 percent in 2009, and below 10 percent in netbooks. The higher penetration rate seen in netbooks is due to the fact that many of the original models shipped with low capacity flash drives.
SSD price points shot up in the first half of the year, which hampered SSD adoption rates. A solid state drive costs four times higher than a hard-disk drive when looking at cost per gigabyte. The report said that SSD demand forecasts have been tailed back over previous expectations. NAND flash price is expected to decrease once 30nm and 20nm fabrication processes become mainstream and SSDs become more popular in the market.
Via Fudzilla.
Samsung along with Toshiba were the two main suppliers of 1.8-inch hard-disk drives used in netbooks. However, Samsung has now reportedly discontinued the development of 1.8-inch HDDs to focus on the faster-growing Solid State Drive (SSD) segment instead. Hitachi, Fujitsu, Seagate and Western Digital no longer list 1.8-inch HDDs on their websites.
If true, this is likely to lead to a shortage of 1.8" drives, as only Toshiba is left supplying these drives. The shortage is likely to lead to price increases, which may affect Q3 2009 shipments of netbooks and ultrathin notebooks. The smaller 1.8-inch drives are often used in some netbooks over the 2.5-inch drives commonly found in laptops. The height of a 1.8" drive is just 5mm, compared to 7.0 – 9.5mm in 2.5" drives. Earlier this week, Samsung said that it was looking to develop new SATA Mini PCI-E SSDs for netbooks in capacities of 16GB, 32GB and 64GB of storage.
Via Digitimes.
June 26, 2009 at 12:25 pm
At yesterday's Asus press event, we also managed to spend some time with the company's first 11.6-inch Eee PC. The Eee PC 1101HA is certainly a very attractive device. I had always imagined that the move to a larger display size would mean a bulkier and compromised netbook. However, that wasn't the case, the 1101HA felt only marginally bigger than current 10-inch netbooks.
In fact playing around with the model left me convinced that this particular size could become a sweet-spot for netbook manufacturers. You get a full-sized keyboard and high resolution display in a package that is not that much bigger than current 10-inchers. The keyboard came with flat keys and felt very responsive with the right amount of feedback. I was disappointed that it only had a small right shift key, especially considering the amount of space available. Read more
June 26, 2009 at 11:45 am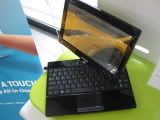 The Asus Eee PC T91 is certainly one of the most eagerly awaited netbooks on the horizon. We managed to get hands-on with the 8.9-inch convertible tablet at a press event yesterday held at Lamborghini London. Overall our experience of the unit was a positive one, although we do have some reservations about the interface.
What strikes you when you first catch eyes on the T91 is just how small it is. The model doesn't have the curves that you see on the Seashell Eee PC range, the T91's design is more 'boxy', but that doesn't detract from the styling. We found the T91 to be very solidly built, with the hinge mechanism feeling quite sturdy, something that's crucial for such a device. We noticed no creaking when pressing on the case and, despite its size; I felt that I could comfortably put the T91 into a bag without worrying about its fragility. Read more
June 26, 2009 at 10:54 am
The product page for Asus 11.6-inch Eee PC 1101HA is now live on the Asus Global site. The full specifications have also been listed and disappointingly, it looks like it will only come with a 1.33GHz Z520 Atom processor. When the 1101HA was originally spotted, it was believed that two SKUs were planned – one with the Z520 Atom and another with the more powerful 1.6GHz Z530 Atom processor.
This news was confirmed to us by Asus at a press launch in London yesterday. John Swatton, Marketing Specialist for Asus UK, told us that as things stand there is no plan for a 1.6GHz Z530 SKU. However, he did stress that roadmaps are changing continually and this may change in the future.
Some may view this as disappointing news as, despite having a high-resolution 11.6-inch (1366 x 768) display, the 1.3GHz Z520 may not be powerful enough to watch HD content. This is a problem that plagued the 11.6-inch Acer Aspire One 751, that many felt was underpowered. Despite this, the form-factor of the 1101HA is very good and could ultimately become the new netbook standard in our eyes. We'll be posting our hands-on impressions later, but until then you can see the full list of specifications after the break. Read more
June 26, 2009 at 12:04 am
The Lenovo Ideapad S12 netbook, in its vanilla Intel Atom form, was open to pre-orders just yesterday. The much anticipated ION version was not expected to hit stores until August or September, but Laptop Mag is now reporting that the release date has been put back until Fall. It is believed that the launch may have been put back to coincide with the release of Windows 7.
The ION version combines the Intel Atom N270 processor with Nvidia's 9400M GPU. Laptop Mag had a chance to play around with the ION S12 and came back with positive impressions. They were able to play a 1080p trailer of the Dark Knight with very few dropped frames, all of this whilst transcoding another video clip in the background.
Interestingly, they claim that the ION version will cost $495, which is the same price that the Atom version is selling for now. Maybe, this means that the current SKU will fall in price by the time the S12 ION is released.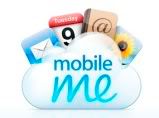 Jolicloud has added a whole host of new applications to its netbook-targeted operating system. This includes MobileMe, the popular Apple service that allows you to sync your iPhone, Mac and PC as well as pushing new emails and calendar events. To show that Jolicloud is staying contemporary, it also now supports Almost.at, which allows you to follow events in real time.
In recent weeks, Jolicloud has also added access to Google Chrome, Picasa, Vimeo and OpenOffice Impress. Many more applications are promised over the coming weeks. For those that are interested in testing out the Private Alpha 'Robby' release, then you'll be pleased to hear that Jolicloud is about to send out a new batch of invitations shortly. You can register for an invitation here.
Via Portable Monkey.
Packard Bell has announced a new netbook for Europe called the dot m/a. This follows their 11.6-inch dot m and 10.1-inch dot s netbooks. I don't find this model naming particularly intuitive and it's not particularly grabbing or memorable. Anyway, the dot m/a is essentially the same as the Gateway LT3100 (LT3103u) that was announced for the US this week. Not a surprise since both companies are owned by Acer.
The 11.6-inch netbook has a high-definition resolution of 1366 x 768 pixels. It comes with 1GB RAM and a 160GB HDD, although this can be upgraded to 2GB and 320GB respectively. It is powered by an AMD Athlon 64 L110 processor and comes with the ATI Radeon X1270 graphics chipset. Other specs include Wi-Fi, 5-in-1 card reader, multi-touch touchpad, webcam and optional Bluetooth and 3G.
The dot m/a comes with a 3-cell battery that should last for around 4 hours. The whole thing weighs a reasonable 1.25kg. You won't find XP on this model, instead there will be options for Vista Basic or Home Premium. The dot m/a will be available in two colours (black and red) from July with pricing starting at £350.
Via Pocket Lint.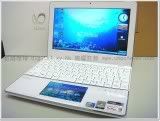 Sharp's 10.1-inch Mebius PC-NJ70A netbook is the first in the world to feature a touchpad in the form of a LCD display. This secondary display comes with a resolution of 854 x 480 pixels that one can use to play games, edit photos as well as use as a notepad. As you can imagine this tech doesn't come cheap, at around $1,000.
This is despite the fact that apart from the LCD optical touchpad, you'll find typical netbook specs under the hood. This includes a 1.6GHz N270 Atom CPU, 1GB RAM and a 160GB HDD. UMPC Fever has managed to get hold of a Mebius NJ70A and shot an unboxing video.
The massive Mebius logo doesn't look too tasteful in our eyes and upgradeability seems to be relatively catered for too. The video is in Cantonese, but includes English text to help you know what's going on. Check out the video after the jump. Read more