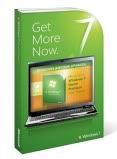 The launch of Windows 7 on October 22nd 2009 will herald a mass netbook uptake of the new OS. After that launch date, most new netbooks released will be running Windows 7 over XP. Of these, most will come with the lowest-specced 'Starter Edition' version.
For this who want to be able to personalise their desktop, use Aero Peek and Taskbar Previews then you may want to upgrade to Home Premium. Microsoft has been quiet about what it will be charging for that particular upgrade, until now.
Brandon LeBlanc, from the Windows Blog, has revealed that the move from Starter Edition to Home Premium will cost netbook users $79.99. This will be done under a program called Windows Anytime Upgrade (or WAU for short). To move from Home Premium to Professional will cost $89.99 and to move from Home Premium to Ultimate will cost $139.99. These will be available as retail upgrade packages in the US after October 22nd.
For those of you in Australia, Belgium, Canada, France, Germany, Italy, Japan, the Netherlands, Spain, Sweden, Switzerland, the UK or the US – you will also be able to purchase the upgrade directly from the Windows 7 operating system. There is no pricing for other countries right now.
July 31, 2009 at 11:43 am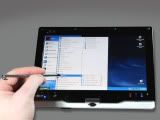 Update: Good news. We have just received direct word from Asus that the Eee PC T91's have now arrived in distribution and will hit the UK etailers mentioned below next week. Thankfully no wait until the end of August then!
The Asus Eee PC T91 convertible netbook has suffered a number of delays in the UK. It was originally scheduled to be released in late May/early June, it then got put back to "early July" and then "late July". We now have word from Asus, that the Eee PC T91 will "be available by end of August".
At the recent Asus press conference, we were assured by company reps that it would definitely hit that "late July" deadline, but it looks like its hit a snag somewhere, prompting another delay. At the time, the delays were explained by trying to get the software just right.
Whilst this is disappointing news, you may be happy to know that the pre-order price of the 8.9-inch Eee PC has dropped to £409.00 from Amazon
. It was priced at £449.00 just earlier this month. Laptops Direct also has the T91 on pre-order, for £429.97. Ebuyer is also set to get in on the pre-order action soon.
July 31, 2009 at 10:47 am
Since the netbook was conceived around two years ago, the size of these devices has got larger and larger. Some of the very latest netbook models to be released from the big guys include 11.6-inch and 12.1-inches. I'm sure this trend won't go away, despite Microsoft and Intel's best efforts to crack down on netbooks larger than 10-inches.
However, in China, white-box vendors are now looking to produce 'netbooks' that are even larger than 12-inches. To get around the restrictions that Intel places on netbook display sizes, it plans to use processors from AMD and VIA instead. The advantage is that VIA's platform costs nearly half as much as the Intel Atom.
Now what defines this as a netbook? Not much in all honesty, but there is rising demand for these larger netbooks and therefore these products are being marketed as such rather than the laptops that they really are. Let's just hope this doesn't catch on.
Via Digitimes.
July 31, 2009 at 10:16 am
The CrunchPad touchscreen internet tablet will launch by November, just in time for the Christmas buying rush, according to Chandraseka Rathakrishnan founder of Fusion Garage. The company has teamed up with Michael Arrington, founder of TechCrunch, to help get the product out of the door.
Some new specs for the device were unearthed by The Straits Times and include an USB port, Wi-Fi and 3G connectivity and an unconfirmed price around the $399 mark. The CrunchPad has a 12-inch display that is flush with the aluminium case, weighs 1.2kg and comes in different colours. It will be just 16mm in thickness and be powered by a 1.6GHz Intel Atom processor and support Adobe Flash. The device has a custom built OS and no storage space, it will purely be an internet consumption device.
Whilst rumours of a touchscreen Apple tablet continue to circulate, Rathakrishnan is not too worried about its release. "It's two different market segments. The Apple tablet will likely be applications-driven. Ours will be Web-driven."
Via Engadget.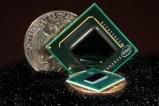 Netbooks will stop featuring the energy efficient Intel Z Atom processors, like the 1.33GHz Z520 and 1.6GHz Z530, according to a report from Digitimes. Apparently, Intel has informed all of its customers that it will no longer be accepting orders for these processors if they are to be used in netbooks. The company will still fulfil orders already made by netbook heavyweights such as Asustek, Acer and Micro-Star International (MSI).
Intel wants to completely end the supply of the Z Atom CPUs before the end of 2009. It wants to clearly define the netbook and MID segments and wants these chips to be used in MIDs only. Intel has made the move before completely running down its inventory levels. Read more
Singaporean manufacturer, iiView, has demonstrated a new 12.1-inch netbook called the A2, which has more than a resemblance to the Macbook Air. The company's aim was to create something that looked different to your average netbook, even if its specs are rather ordinary.
The iiView has taken more than a few design cues from the Macbook Air, with a few ports hidden behind flaps. Interestingly, the machine comes pre-installed with the Windows 7 Release Candidate. So what do you do when the W7 RC runs out? iiView has thought of that and included a Vista Home Premium license, which is eligible for a free upgrade to Windows 7 Home Premium.
The iiView A2 has a 12.1-inch display with resolution of 1280 x 800 pixels. It is powered by a 1.6GHz N270 Atom CPU, Intel 945GSE chipset, 2GB RAM and a 320GB HDD. Other specs include mini HDMI port, two USB ports, Wi-Fi (b/g) and a 6-cell battery. It will hit Singapore retail next week for S$699 (US$467.78).
Via Crave.
The Packard Bell dot m/a is the European version of the Gateway LT3100 (LT3103u) that was released a month back in the US. Both companies are owned by Acer in case you were wondering. It seems that the 11.6-inch AMD-powered netbook is now available to buy from Tesco Direct for £349.00.
Packard Bell products have traditionally sold through the DSGI chains in the UK (Dixons, Currys and PC World), however it seems that under Acer's guidance they will be increasing their distribution channels. As a result, the dot m/a will shortly be offered by Comet and Amazon as well. Read more
Netbook sales may not cannibalising notebook sales as much as previously thought according to Intel's Mooly Eden, general manager of the Mobile Platforms Group. He claimed that most netbook customers already own a notebook of some kind.
"If netbooks are 20% of the overall [notebook] category and 15% of the 20% is cannibalization, we have 3% cannibalization… And it's cannibalizing mainly the Celeron space because I don't see anyone buying a netbook instead of a Core [Pentium or Centrino notebook]," said Eden. ""We are still holding true to what we said before: a netbook is a companion device, the majority of the netbooks sold today are sold as secondary device. And now I'm speaking data," he added. Read more
The HP Compaq Mini 110c is the European equivalent of the HP Mini 110 netbook released in the US. The Compaq 110c is almost exactly the same as the Mini 110, it mainly differs in having a high-gloss 'infinity' imprint finish, which compares to the swirl design of the Mini 110.
TrustedReviews has reviewed the Mini 110c and found that it is a competent netbook with a great keyboard and offers good value for money. However, they felt other similarly priced netbooks offer battery life. Overall it scored 7/10. Check out the key review points after the jump. Read more
July 30, 2009 at 11:38 am
Intel's Mooly Eden, general manager of the Mobile Platforms Group, refuted recent speculation that its next-generation Atom platform dubbed Pine Trail has been delayed. "Pine Trail is on schedule and you can quote me on that" said Eden at the Intel Technology Summit in San Francisco.
This would mean that they are still on track for the new chips to be released in the fourth quarter of this year. He also confirmed that demos of Pine Trail and the Pineview processor will be present at the Intel Developer Forum (IDF) in September. Read more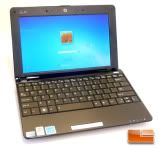 The release of Windows 7 is set to be a milestone for netbooks. Most netbooks run Windows XP, an operating system that is starting to show its age. Against the heavy hardware requirements of Vista, Windows 7 is set to be the next major Windows OS fully embraced by netbook devices. It's relatively light system requirements and native multi-touch gesture support will ensure its presence on many netbooks from the fourth quarter this year.
However, some of you may be wondering, how much of an overhead Windows 7 uses compared to Windows XP. This is where a good benchmark roundup from Legit Reviews comes into play. They compared the performance of both operating systems and used the same benchmarks across both OSes on an Asus Eee PC 1005HA to determine which gave the better netbook performance. Read more
Asus is looking to make the Eee PC a premium brand in India, by officially launching its Seashell netbook series into the market. This includes the super-slim Eee PC 1008HA, the more mainstream Eee PC 1005HA and 11.6-inch Eee PC 1101HA. Official pricing has not been announced and neither has what colour options will be available. Judging by the press release it seems that only the higher-spec N280 1005HA will be making it to the country.
Mr. Stanley Wu, Country Head for Notebook and Eee PC Business, ASUS (India), said, "Eee PC Seashell is yet another jewel in the crown of ASUS Eee PC family of netbooks. We want to make Eee PCs the premium brand in India. Eee PC Seashell Series is the new benchmark for Netbooks. The 3 new seashell Eee PC models are truly glamorous and offer real time computing pleasure"
Acer is still on track to launch its dual-booting Android netbook in the third quarter of this year according to a company representative. This follows yesterday's news that Acer was postponing the Android netbook following expected weak demand for the device.
The Aspire One netbook will come with Google's Android operating system, but Acer is expected to hedge their bets by dual-booting the netbook with Windows XP. The netbook will be based on an existing model and come with a 10-inch display and Intel Atom processor. Acer is working with a Taiwanese company called Insyde Software, who specialise in Linux, to port the Android OS to the Aspire One netbook with Atom CPU.
Via PC World.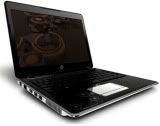 HP may be working on a couple of new netbook models to be released in the second half of the year according to Digitimes. A number of manufacturers have recently released larger sized netbook models, with display sizes of 11.6 or 12.1-inches. HP may be following suit, the report suggests that original design manufacturer, Quanta Computer, will start production of a new 11.6-inch device from August.
Quanta will also have a new 10.1-inch netbook model in production for Hewlett-Packard by the year-end too. This will be in addition to a revised 10.1-inch netbook to begin production by Inventec from the end of September.
There are no details on any of these netbooks, although looking at the timeline, a sensible guess suggests they will come with the Windows 7 operating system. They may even end up launching with the next-generation Atom 'Pineview' processor. The 11.6-inch model may also end up being a CULV-based ultra-thin device. As soon as we have clarification we'll let you know.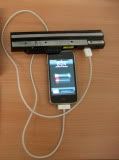 Now I've certainly never seen anything like this. The guys over at Prusadjs.cz hacked a MSI Wind battery so that it could be used to charge other USB devices, namely an iPhone. The 3-cell battery only provides a few hours of battery to run the netbook, but it has enough to power to keep a USB device charged for a while.
The mod is not for the faint hearted, he ended up opening up the battery and soldering an USB port. The great thing is that once modded it still can be used to power the MSI Wind netbook. Check out the video after the jump. Read more