July 13, 2009 at 12:04 pm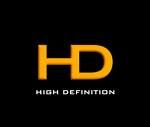 Intel is relaxing the rules surrounding the screen resolutions found in netbooks. Currently for a typical 10-inch display, the most common screen resolution is 1024 x 600 pixels. There have been a few select models with higher resolution display options, like the HP mini 2140 and the Dell Mini 10 netbooks, but not any that have a 10-inch high-resolution screen as standard.
According to sources in Taiwan, whilst Intel is still sticking to its 10.2-inch threshold for netbooks, it will start to relax the rules surrounding screen resolutions. Therefore, we may start to see more and more netbooks to be released with 1366 x 768 resolutions.
This could provide a further trigger for netbook sales, especially as some bemoan the standard-definition screens. We do find it annoying how some programs just can't work properly under 1024 x 600 resolutions. It is the vertical pixels (600) that is just not enough sometimes. However, I do wonder whether the text would be a bit too small/sharp for use under long periods.
The first netbook that will have this as standard is the upcoming Sony Vaio W, which is powered by a 1.66GHz N280 Atom processor and comes with a 1366 x768 resolution display. The HP Mini 110 also has the high-resolution display but as a $30 option only.
Via HKEPC [via Reg Hardware].