August 31, 2009 at 3:18 pm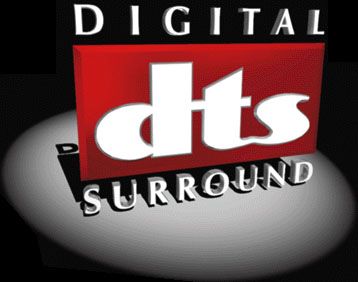 We already have a number of netbooks that use Dolby and SRS sound technologies. It now looks like another heavyweight is set to launch its sound solutions on netbooks. DTS CEO Jon Kirchner has said that DTS-equipped netbooks should hit the market in 2010 according to Digitimes.
DTS currently has relationships with two of the biggest netbook manufacturers in Asustek and Acer along with Foxconn (Hon Hai Precision Industry). The few netbooks that we've tried with SRS audio have shown these solutions do make a difference to the overall sound stage. It is now known exactly what DTS in netbooks will entail but this is welcome news nonetheless.
August 31, 2009 at 2:07 pm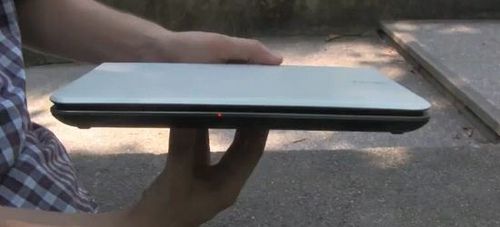 The BenQ Joybook Lite U121 Eco is an 11.6-inch netbook. The Eco part of the name refers to the fact that around 25 percent of the netbook uses recycled materials and this even extends to the packaging materials used. The U121 has the option of hybrid (HDD/SDD) storage. It also has a quick charge facility that allows you to charge 80 percent of the 6-cell battery in just 1 hour. On a fully charged basis, the battery will be good for 8 hours.
The guys at NetbookNews already had a quick preview of the unit last month but are now able to do a full unboxing. Sascha felt that keyboard was well made, but the tiny touchpad was a disappointment. There is also a sim card slot that makes it ready for 3G use. You can check out the full video after the jump. Read more
August 31, 2009 at 1:46 pm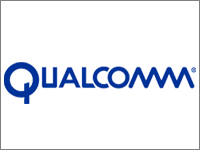 Over the weekend we learned that German bloggers are being targeted by German company Smartbook AG who says that the 'smartbook' term is trademarked by them. At the time, we weren't sure whether this trademark only applied to Germany but now we know that this is the case.
JKOnTheRun received a press release that says that the company that came up with the smartbook term as we know it, Qualcomm, has been hit with a restraining order. The order says that Qualcomm cannot use the 'smartbook' term in Germany or risk facing a €250k fine.
The smartbook term describes a family of devices that are based on ARM chips, are always connected to the internet and have all day battery life. Smartbook AG makes traditional notebooks. Excerpts of the press release are attached after the break. Read more
August 31, 2009 at 12:44 pm
Following on from the lead of Lenovo and Samsung with their upcoming ION netbooks, it is no surprise to learn that Asus is also planning an Nvidia ION-powered netbook according to a leaked Eee PC roadmap. The roadmap was disclosed by EeeUser Forum member, JazzDoc, who claims to be an industry insider.
The new $499 model will have a model number Eee PC 1201 and sport a 12-inch display and be powered by a 1.6GHz N270 Atom, 250GB HDD, 2GB RAM, 6-cell battery, Bluetooth, Wi-Fi (Draft-N) and Windows 7 Home Premium. Interestingly, the roadmap suggests that the 11.6-inch 1101HA will reach EOL in October in anticipation of this new model. Read more
August 30, 2009 at 7:14 pm
Sharp's 5-inch PC-Z1 smartbook certainly seems to be an interesting device with good specs. This includes a 5-inch touchscreen (1024 x 600) display, 10-hour battery life, 4GB flash storage and a microSDHC slot. It also runs a full desktop edition of Ubuntu 9.04 and has a full QWERTY keyboard.
A number of hands-on videos of the device in action have appeared that are worth a look. This includes run through of the Ubuntu Linux interface. It's unknown whether Sharp plan to ship the PC-Z1 to western shores, but while you wait to find out check out the videos after the break. Read more
August 30, 2009 at 7:00 pm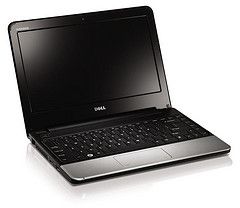 Dell launched its Inspiron 11z mini-notebook for $399 just last week. However, it appears that Dell has already put up the price by $50 to $449. There seems to be some confusion regarding the price hike, but according to a Dell representative, there is a slight hardware difference between the two models.
The original $399 version is already sold out and the new newer $449 model is said to have better display. It is believed that the newer model comes with a WLED backlit display that the original model didn't have. It is unknown whether the price will drop down to $399 again, but when Dell offers more configuration options, then the WLED display may become optional with a lower base price.
Via Laptop Mag.
August 29, 2009 at 7:10 pm
MSI's 12.1-inch AMD-powered U210 Wind netbook is now up for pre-order in the United States. The Wind U210 is already available in parts of Europe and it is set to hit the US for $429.99 according to Amazon
.
No date is given on the listing but if you're interested, that $430 will buy you an AMD Neo MV-40-powered system with 2GB RAM and a 250GB HDD. It also has a 6-cell battery, HDMI out and comes with ATi Radeon X1250 graphics.
Via Engadget.
August 29, 2009 at 6:58 pm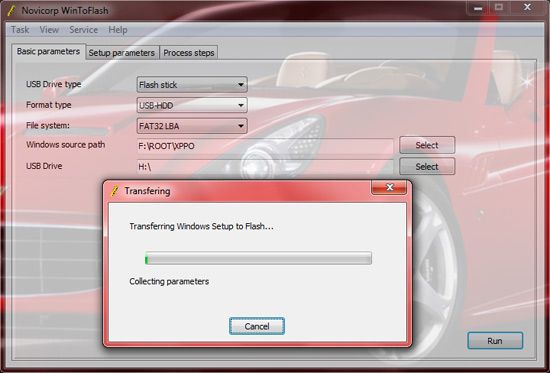 One of the main problems when trying to install a Windows operating system on a netbook is the lack of an optical drive. The main way of doing this is by sticking Windows on a bootable USB drive, however this can be easier than said and can cause hours of frustration.
WinToFlash is looking to make the headaches of a bootable drive a thing in the past. The default program options make it simple to install the Windows operating system. The software is free of charge and is therefore well worth a try next time you're looking to install Windows on your netbook.
Via Download Squad.
August 29, 2009 at 4:48 pm
Well it was probably a matter of time, but Germany company Smartbook AG has claimed that they own the 'smartbook' term and is requesting bloggers to remove this term from their websites. Sascha from NetbookNews received a letter from the company asking them to do exactly that.
If this sounds familiar, then the same thing happened when Psion was disputing the 'netbook' trademark with Intel. That particular dispute ended amicably, when Psion voluntarily withdrawn all of its trademark registrations for the 'netbook' term. Read more
August 28, 2009 at 8:28 pm

Asus isn't the first company and it won't be the last to use half naked women to help sell a product. It has teamed up with modelling agency Moko to help promote its line of Eee PC netbooks in Asia. Whilst pretty girls are often used to get a product some exposure, they don't often involve women with their tops half way up their chest!
Obviously, Asus are looking to tap into the young male segment to push sales. The real question is, how many in that segment would actually notice the Eee PC's! Check out a selection of photos after the break. We normally wouldn't post something like this, but it is Friday… Read more
August 28, 2009 at 8:27 pm
Following on from the last humorous smartbook promo video, we've come across a couple of more that focus on the functionality aspect of smartbook devices. This includes the always-on environment and all day battery life.
We also get an idea of the type of devices that Qualcomm has in mind for the smartbook segment, this includes a number of tablet devices. Check out both vids after the break. Read more
August 28, 2009 at 1:52 pm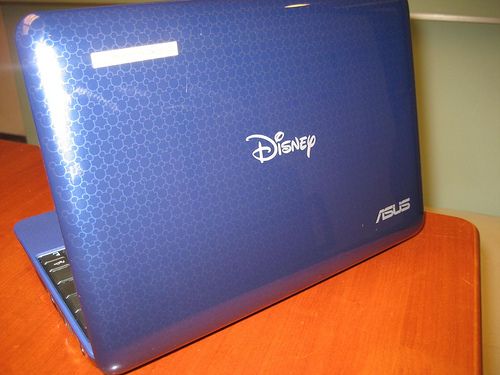 The Disney Netpal netbook recently went on sale on the US. The 8.9-inch device is manufactured by Asus and is technically part of its Eee PC family line-up. The Netpal is targeted for kids between the ages of 6 and 12 and includes customised software and user interface. Sascha from NetbookNews has gone hands-on with the Netpal and given us a great video tour of the device.
The 8.9-inch netbook is powered by a 1.6GHz N270 Atom CPU and comes with 1GB RAM and a 160GB HDD. We like the little touches that the design team has put into the netbook. The exterior is covered with a special Disney print, in this case, the blue version has a tiny Mickey Mouse print. We also like the Mickey Mouse shaped webcam.
The netbook has an 8.9-inch matte display with resolution of 1024 x 600. The Netpal comes with an internal battery and the only component that is upgradeable is the RAM. The keyboard seems comfortable to use with good feedback and large right shift key. The touchpad is similar to that seen in the Seashell Eee PC series, it is largely invisible apart from a dimpled surface. Check out the full video along with customised kids software after the break. Read more
August 27, 2009 at 8:42 pm
Samsung's ION-powered N510 netbook should bring a new level of 3D graphics performance compared to current netbooks. For those wondering just how well it fares with games then it may be worth checking out the video below. It showcases how playable Doom 3 is on the N510.
The Doom3 timedemo was first played at a 640×480 resolution where a FPS of 18 was achieved. Cranking the resolution up to 1024×768 lowered the FPS to 16. Whilst this may seem disappointing, it is worth pointing out that Doom 3 was one of the most graphical intensive games back in 2004. Yes, it may be 5 years old but it can still be relatively demanding on low-end desktop PCs.
HD YouTube performance was also tested and played fine apart from in full-screen mode (hardly surprising). However, the content played fine when downloading the file and playing it through VLC. Check out the Doom 3 video after the jump. Read more
August 27, 2009 at 8:12 pm
A couple of Coby netbooks are now up for pre-order at Amazon.com, including both a 10-inch and 12-inch model. The specifications for both models are very average but have reasonable pre-order prices at Amazon.com. The 10-inch model costs $318.99
whilst the 12-inch model is on pre-order for $423.99
.
The 10" Coby netbook (NBPC1022XPBLK) has a 2.45 hour battery life and comes with a 1.6GHz processor, 1GB RAM & 160GB HDD. The 12" Coby (NMPC1220XPBLK) netbook also has a 1.6GHz N270 Atom, 1GB RAM & 160GB HDD. The 12-inch model has a 2.3-hour battery life. There are no release dates for both netbooks.
Via Liliputing.
August 27, 2009 at 7:27 pm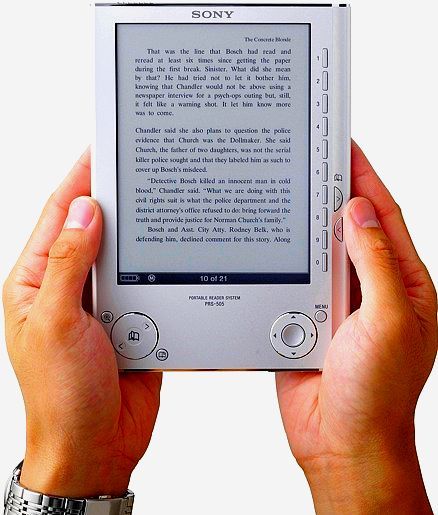 Asus is planning an assault on the e-book segment by launching its own device under the Eee family umbrella. The Eee Book may even see a launch before the year is out according to Asus President Jerry Shen.
Asus is not the only netbook manufacturer looking at this segment. MSI is also considering launch its own device, given the low barriers to entry. Whilst there is growing demand for such products in Europe and North America, the business opportunities in Asia are as yet unproven.
As can be seen with the Kindle's success, the key appears to be getting the content delivery platform nailed down. That is likely to be a much more difficult hurdle to jump compared to the low barrier hardware requirements of such a device.
Via Digitimes.