August 6, 2009 at 2:51 pm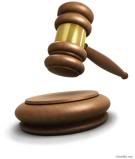 Asustek has been sanctioned by the Taiwanese Fair Trade Commission for a misleading Eee PC advertisement. Asus placed an advert highlighting that consumers could receive a TV receiver worth NT$2,900 (£53), by paying just NT$999 (£18) for it when buying an Eee PC netbook.
However, as Asus could not show that the TV receiver was actually being sold for that amount, the FTC deemed the advert to be misleading. When the receiver actually hit the market, it was indeed priced lower than shown by Asus. The company countered the claim by saying that the price quoted was the expected price when the ad was being put together.
Asustek has been ordered to withdraw the advertisements immediately and fined NT$80,000 (£1,453, $2,445, €1,703) for their trouble. It also promised to be more careful with its future marketing efforts.
Via Digitimes.