August 7, 2009 at 12:51 pm
Computex 2009 saw the launch of a number of Nvidia Tegra-based smartbooks. The Tegra platform is different to ION in that it pairs an ARM-based processor with an Nvidia GeForce GPU (ION pairs an Intel Atom CPU with the Nvidia 9400M graphics). Nvidia has once again been doing the rounds in Taiwan to further promote its Tegra platform and did so via two smartbook devices.
The first, the Inventec Rainbow, was announced at Computex but we didn't hear too much detailed information at the time. It has a 10.1-inch (1024 x 576) LED backlit display and is powered by the Tegra 600 platform (600MHz, ARM 11). It comes with 256MB RAM and just 256MB of flash memory. The Rainbow also has a choice of EVDO Rev.A or HSPA radios.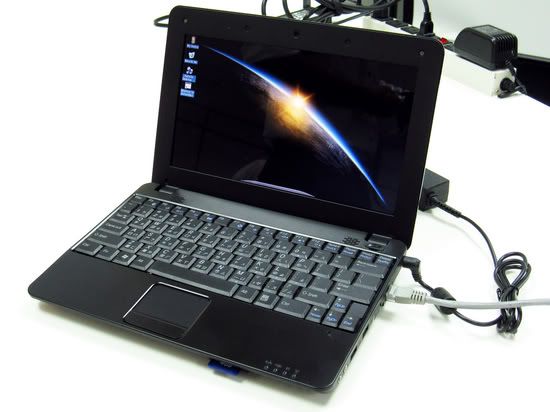 It will use a modified version of Windows CE and pack a 2200mAh battery. Other features include Wi-Fi (b/g), webcam, card reader as well as a GPS and Digital TV module. It should be able to play smooth 720p video and also sports a HDMI output. The battery should last a very respectable 6 hours with a looped 720p video file. Second-generation smartbooks are also being worked on by Inventec. Two ultra-thin models, codenamed Miranda and Samantha should launch in H1 2010.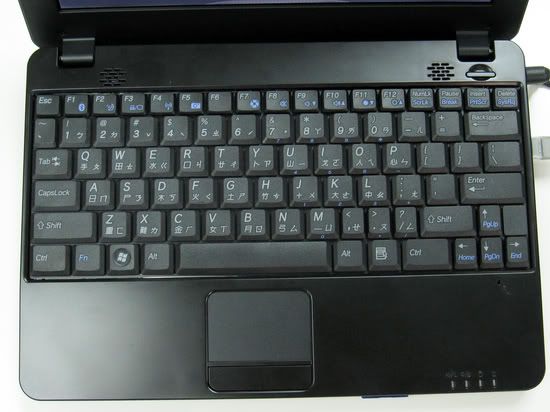 We have already seen some hands-on impressions of the Mobinnova N910 élan, but not too many pictures. The N910 sports an 8.9-inch display, thin (20.5mm) and lightweight case at 800g. It certainly looks pricey with its flush display and touchpad akin to the Macbook Pro.
Most of the ports are hidden round the backside, just above its protruding battery. However, the 3-cell 2200mAh battery can be pushed down to create a tilt for the keyboard.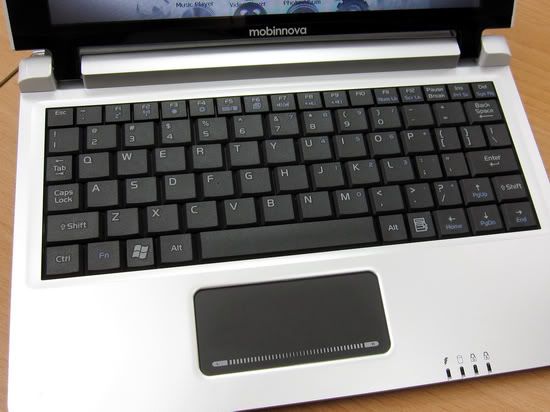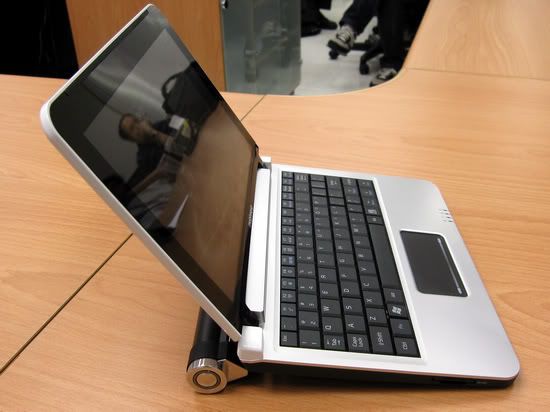 Via Cnet Taiwan [via NetbookNews.de].