August 17, 2009 at 12:09 pm
The first screenshots of Always Innovating's Touch Book operating system have been unveiled on the official website. The Touch Book uses a custom Linux distro, although you are able to install your own if you want to. To be honest, the efforts do not seem that inspiring but the custom work has been optimised for the touchscreen display.
The founder has previously claimed that this OS instantly boots up. It also uses the Fennec browser from Mozilla to take advantage of touch. The company is currently shipping out units to a large backlog of pre-orders. Check out some more screenshots after the break.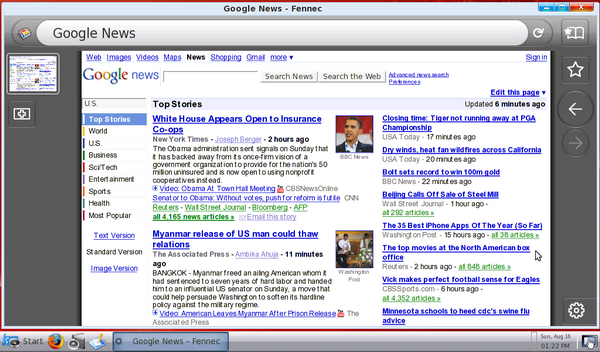 Via NetbookNews.de.