August 19, 2009 at 9:10 pm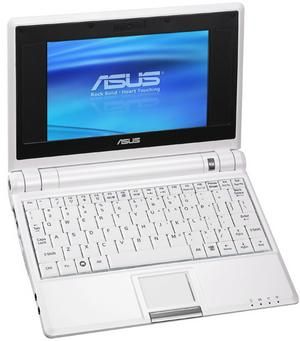 Rescuecom has released its Q2 2009 reliability report and once again Asus has topped the study ahead of Apple and IBM/Lenovo. Asus dominated the previous report, where it also came ahead of Apple.
"Because ASUS just introduced the newest version of the EEE laptop last fall, the original predicted computer reliability of this laptop has been somewhat up in the air," says David A. Milman, Rescuecom's founder and CEO. "However, a good eight months later, we're still receiving the fewest calls for computer repair and support with ASUS, while their market share is increasing, adding the EEE desktop to their line as well, indicating that this PC is continuing to prove itself in terms of computer reliability," read the statement.
Rescuecom determines the reliability of a brand is based on two key measures. This includes the quality of the components and software that's used. The post-sale support that's provided by the manufacturer to its customers is also taken into account. This gets converted into a score to determine how reliable the brand is. The PCs reported to have the strongest reliability scores are as follows:
ASUS (416)
APPLE (394)
IBM/LENOVO (314)
TOSHIBA (218)
HP/COMPAQ (142)