August 20, 2009 at 11:30 pm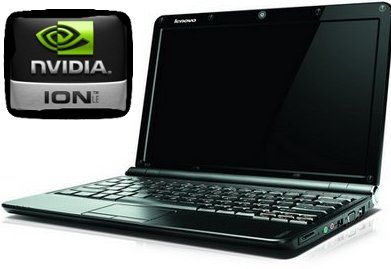 The Lenovo Ideapad S12 ION netbook was one of the first netbooks to be announced with Nvidia's ION wizardry. However, since its announcement back in May, we've not heard too much about the ION version (the Atom and VIA SKUs are already out). Indeed, the Samsung N510 has stolen much of the ION momentum away from the S12 ION.
Gizmodo now has word that the S12 ION will not ship until Windows 7 has launched i.e. it will launch after October 22nd. This means it will be able to use the newer OS that should deliver better performance than the Vista version it was planning to ship with. No firm date was given, but it is expected to retail for $550, around $50 more expensive than the standard Atom SKU.
They were also told that a HP ION netbook is also due in the coming weeks. Looks like everyone wants to jump on the ION bandwagon.