August 30, 2009 at 7:00 pm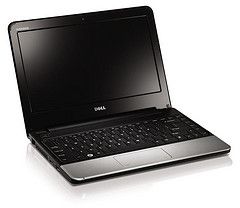 Dell launched its Inspiron 11z mini-notebook for $399 just last week. However, it appears that Dell has already put up the price by $50 to $449. There seems to be some confusion regarding the price hike, but according to a Dell representative, there is a slight hardware difference between the two models.
The original $399 version is already sold out and the new newer $449 model is said to have better display. It is believed that the newer model comes with a WLED backlit display that the original model didn't have. It is unknown whether the price will drop down to $399 again, but when Dell offers more configuration options, then the WLED display may become optional with a lower base price.
Via Laptop Mag.