September 30, 2009 at 6:35 pm
Google's Chrome OS is not meant to be hitting netbooks/smartbooks until 2010. However, there seems to be constant chatter coming from Asia that devices will be released this year sporting the new operating system.
The first devices to see the new OS are expected to be powered by the Chinese-designed Loongson CPU. Devices with the Loongson 2F CPU are designed to run Linux software.
Shanzai is reporting that Chrome OS devices will start to appear in mid-October. Netbooks will be the first recipients of the new OS with smartbooks following. There's not too much time to find out whether all of this is true, personally I'd take all of this news with a pinch of salt.
September 30, 2009 at 5:58 pm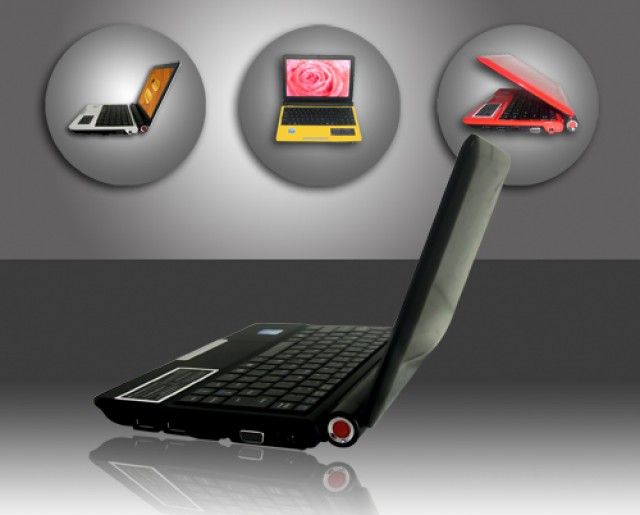 Now this is a first. A company called Haleron has announced a new netbook on the market that features two Atom CPUs. The Swordfish Net 102 Dual netbook somehow manages to squeeze in two 1.6Ghz N270 Atom processors into its chassis (note we're not talking about dual-core processors here).
The netbook has a 10.2-inch (1024 x 600) display, 2GB RAM and a 160GB HDD. I can't think how long the 3-cell battery would last considering it's powering two CPUs. Other features include a 1.3MP webcam and Windows XP.
It even has "Dual Bluetooth" to enable tethering to a smartphone as well as 3G access. Certainly sounds like an unusual offering, but it does come at a reasonable price-point of $450. I still am trying to work out whether we should actually expect improved performance from this bizarre setup…
Via Wired.
September 29, 2009 at 9:18 pm
Nvidia & Adobe has long-talked of releasing a hardware-accelerated support for Flash videos. Early builds of this player has been floating around with one such example on YouTube (although it has since been taken down). The video showcased YouTube HD videos being played on an ION-powered netbook.
The Flash player is expected to work with other Nvidia chipsets too including Tegra, which is expected to power smartbooks. It is still unclear when exactly the updated Flash player will launch or whether this hardware acceleration is exclusive to Nvidia GPUs. An official announcement is expected by Nvidia on 5th October.
Via Netbooked.
September 29, 2009 at 9:02 pm
The Sharp NetWalker PC-Z1 smartbook is quite an unique device. It has a 5-inch touchscreen (1024 x 600) display, 10-hour battery life, 4GB flash storage and a microSDHC slot. It also runs a full desktop edition of Ubuntu 9.04 and has a full QWERTY keyboard.
Jenn over at Pocketables has unboxed the PC-Z1 now that it has been released and has a thorough unboxing, including some comparisons to other MIDs. You can check it out here.
Update: Pocketables now has a (lengthy) preview of the PC-Z1 up. Jenn is quite happy with the build quality and the optical mouse makes it easy to control. The touchscreen is a bit difficult to use given the sharp resolution on such a small screen (5-inches).
September 29, 2009 at 8:43 pm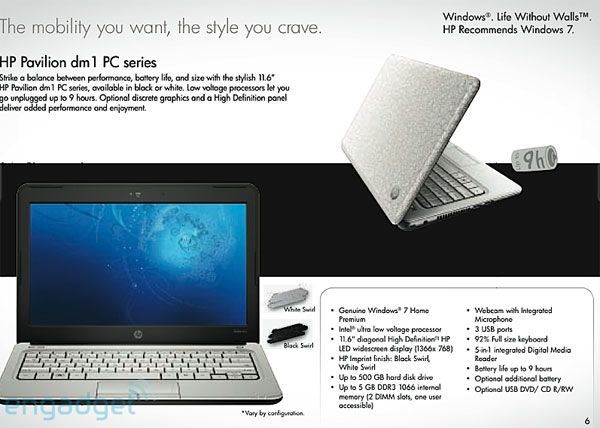 HP is planning on launching the Pavilion dm1, an 11.6-inch CULV-powered ultra-thin according to a draft of HP's Winter 2009/2010 consumer catalogue. It is expected to have a LED backlit display with resolution of 1366 x 768 pixels. It will support up to 5GB of DDR3 RAM (including 2 DIMM slots) and up to 500GB of storage space.
Despite the larger chassis, you'll only get a 92-percent sized keyboard and battery life should be good for 9 hours. Other features include webcam, 5-in-1 card reader and three USB ports. The dm1 is expected to launch on October 22nd along with Windows 7 Home Premium. Check out a larger screengrab after the break. Read more
September 29, 2009 at 8:06 pm
Toshiba has announced a new 11.6-inch CULV-based ultra-thin notebook under the T100 model series. The Satellite T110 (or T115 as it will be known in the US) is the company's first CULV-powered model and the company is boasting a battery life of up to 11 hours. The LED backlit display has a high resolution of 1366 x 768 pixels.
The Satellite T110 will live up to its 'ultra-thin' moniker, measuring just 22.2mm at its thinnest point and weighing 1.58kg. It will be available in either a Pentium or Celeron single core ultra low voltage processor. The T110 will support up to 4GB RAM (DDR3) and up to 500GB of storage space. Read more
September 29, 2009 at 5:15 pm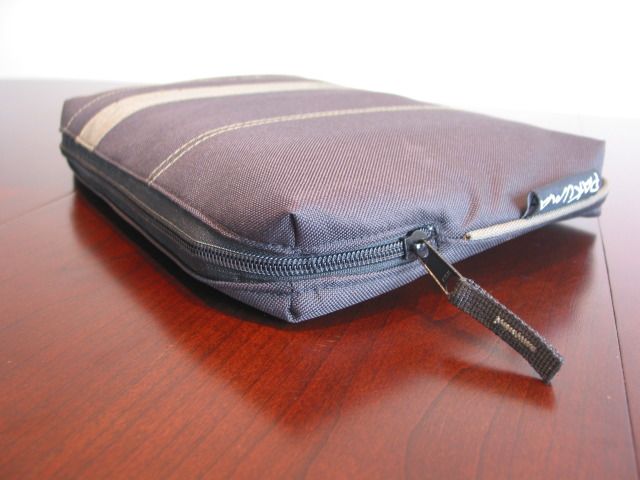 Here at NbC, we try and do what little things we can to stay environmentally friendly. A number of companies out there realise that there are people like us whom they can target environmentally conscious products to. One such company is Pakuma that manufacturers eco-friendly netbook/laptop sleeves and bags.
GearZap, a specialist retailer of netbook and laptop accessories, were kind enough to send over the Pakuma eco2bag Cocoon Netbook Sleeve for us to review. The sleeve fits netbooks with display sizes of 10-inches and is available in two colours (black/green & black/red jasper). The Pakuma eco2bag costs £13.95 (the red jasper sleeve costs £14.95). GearZap applies a small delivery charge on top of this depending on whether shipping is to the UK or mainland Europe. Read more
September 28, 2009 at 8:22 pm
The Samsung N510 is one of the first Nvidia ION-powered netbooks on the market. It has just seen its retail release in the UK, where it is selling for around the £400 mark. Whilst it is towards the top-end of netbook price-points, it is worth remembering that the Samsung N120 cost around £370 on launch. Not too bad considering that the Samsung N510 offers an 11.6-inch (1366 x 768) LED-backlit display, ION chipset and 7-hour battery.
The much-anticipated Samsung N510 has landed at NbC HQ and we've promptly done an unboxing to show you what to expect inside the box. We would like to clarify that we have the UK SKU and it seems that Samsung has been kind to us. The UK model has a 1.66GHz N280 Atom processor and 5900mAh battery. This is an improvement over the mainland European version that is sold with the 1.6GHz N270 Atom and lower capacity 5200mAh battery. Read more
September 27, 2009 at 10:48 am
Dell's CULV-based 11.6-inch ultra-thin has finally made an appearance on the UK Dell site. It is available in a number of price-points. The base configuration at £349 includes a single-core 1.3GHZ Celeron ULV 743 processor, 2GB RAM, a 160GB HDD and Vista Home Basic.
For £50 more at £399 you get a dual-core 1.3GHz ULV SU4100 processor, larger HDD (250GB) and Vista Home Premium. For a further £100 at £499, you get 4GB RAM and a 320GB HDD. All of these configurations include the standard 3-cell 28 WHr Lithium Ion battery, a 6-cell battery will cost £45 extra.
September 26, 2009 at 9:35 am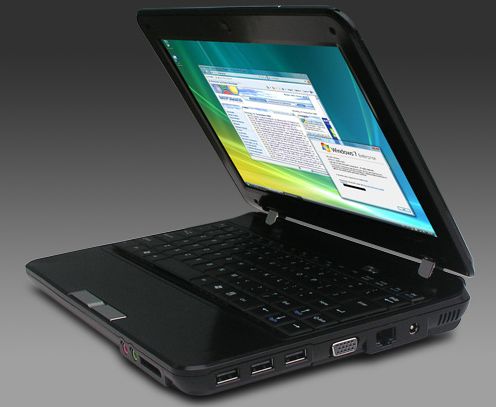 Italian manufacturer, AmazePC, has announced a new 10-inch netbook that should be of interest to those looking to save money. The CyberBook N10 netbook can be thought of as a DIY netbook, much like the OCZ Neutrino. It comes with some base specifications but allows you to install your own memory module, hard-drive and operating system.
The advantage of this is that you are not paying for features you may not want. For example, a lot of people upgrade their RAM to 2GB that means the 1GB installed RAM is wasted. It also means that you don't pay the 'Windows-tax' if you only want to install your favourite Linux distribution. Read more
September 26, 2009 at 9:03 am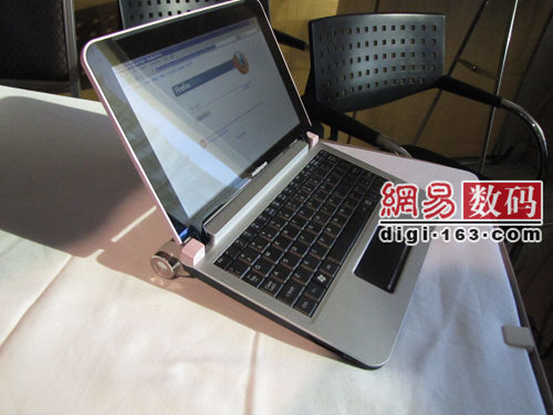 Mobinnova's 8.9-inch élan smartbook was announced at Computex. One of the main highlights of the device is the fact that it sports the Nvidia Tegra platform. This means it can play HD video whilst being energy efficient too. The company claims that the élan offers 5-10 hours of 720p HD video playback in a package weighing just 836g and measuring 20.5mm in thickness.
As we gear up for a release by the end of the year in Asia, digi.163 has found out that the élan will cost $299 according to Nvidia reps. There's no word when it will be hitting other regions like the US & Europe. If they don't bump up the price too much for the western release, the élan could do very well for itself.
Via Shanzai.
September 25, 2009 at 5:06 pm
There has been much speculation when Intel will release its next-generation Atom processors, dubbed Pineview, to OEMs. However, Jeff DeMuth, Intel's platform marketing executive, has confirmed that they will launch these chips during the last quarter of this year. When Pineview-powered netbooks will reach consumers is another matter though. It is believed that this could happen during Q1 2010.
Pine Trail is a two-chip platform. The Pineview processor features a CPU, GPU and memory controller on a single die. Combining this with Intel's Tiger Pint I/O is what makes up the Pine Trail platform. The benefits of moving from 3 chips to 2 chips is power efficiency, lower costs that enable more fanless netbook designs.
Via PC World.
September 24, 2009 at 6:34 pm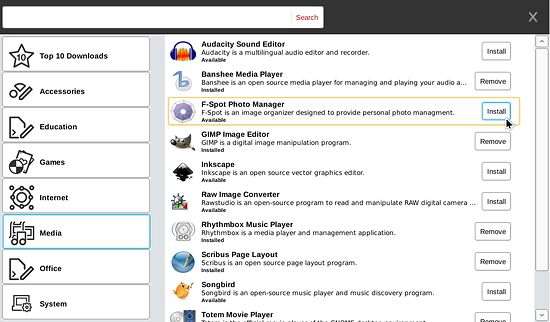 Moblin v2.0 has finally moved out of beta and is available to download now for those of you with Intel Atom-based netbooks (probably most of you). This version will be used by OEMs when shipping Moblin on netbooks. You can download Moblin v2.0 here.
The Linux Foundation has also announced Moblin Garage that appears to be an online application store containing free/open source software The Moblin Garage works in conjunction with the Moblin Application Installer to easily install new applications. The Moblin Application Installer is launched from the myzone panel and provides a list of applications from the Moblin Garage to install. You can find more detail on Moblin garage here.
The guys must have been busy, as Moblin v2.1 has also been announced. It is expected to be released during Q4 2009 and will include myzone improvements, IM improvements, better language support, updated kernel, Moblin Garage, Moblin Application Installer, 3G data support, and Bluetooth. It is still at the very early stages but can be downloaded here for those wanting an early preview.
September 24, 2009 at 4:50 pm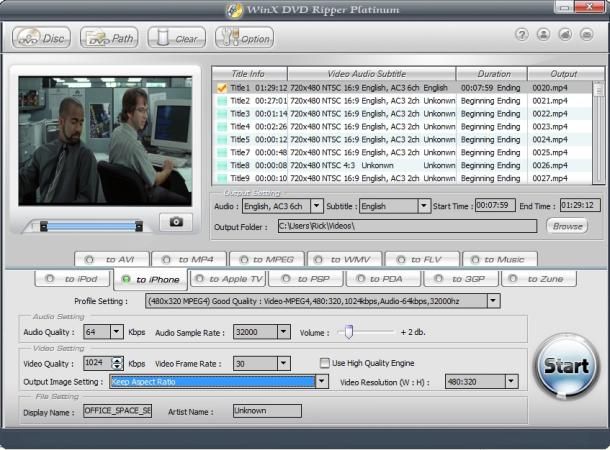 Netbooks typically don't contain optical drives, which means watching DVD movies aren't possible. Whilst there are a number of software tools to rip your DVDs onto the hard drive, we thought we'd highlight this special offer.
Digiarty Software is giving away WinX DVD Ripper Platinum, which normally sells for $24.95, from now until September 30th. The program has a clean interface and it is simple to use. I tried using it myself and had no problems in ripping a movie, working very quickly.
The free version will work for a lifetime, without fee. Minor updates will also be free. There is a major upgrade coming in November though that will cost. You can download the free version here.
September 24, 2009 at 3:51 pm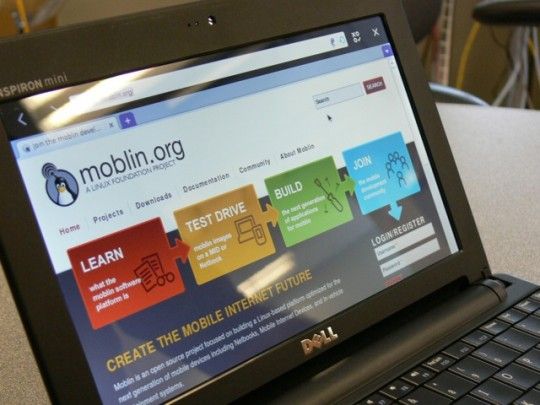 Dell is now shipping its Mini 10v netbook with the Ubuntu Moblin Remix Linux distribution. This particular version combines the interface & applications of Moblin 2.0 with the internals of Ubuntu 9.04. It is priced at $299 and comes with the typical Mini 10v's specifications (Atom N270 processor, 1GB of RAM, 160GB hard-drive).
This version has been labelled as the "Developer Edition" as it is still a work in progress. Despite this, Dell is shipping the Inspiron Mini 10v with it factory installed. If you already have the Mini 10v and just want to download the image click here. Check out a video demo after the break. Read more