September 9, 2009 at 9:12 pm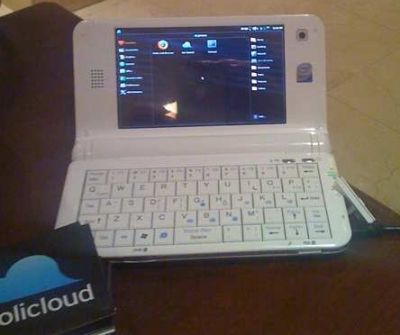 Up until now, Jolicloud has not been able to run on netbooks that come with Intel's Poulsbo (US15W) chipset. This chipset includes GMA500 graphics that doesn't have the best driver support. However, Jolicloud has confirmed that the next version will have support for GMA500. The picture to the right shows it working on an UMID M1 MBook.
This opens up Jolicloud, the Linux-based operating system, to netbook users of the Dell Mini 10, Asus Eee PC 1101HA & T91 and Acer Aspire 751. They have also announced the next round of supported apps. One of these that will be important to us Europeans is a one-click install of Spotify.
Via Netbooked.