September 14, 2009 at 10:50 pm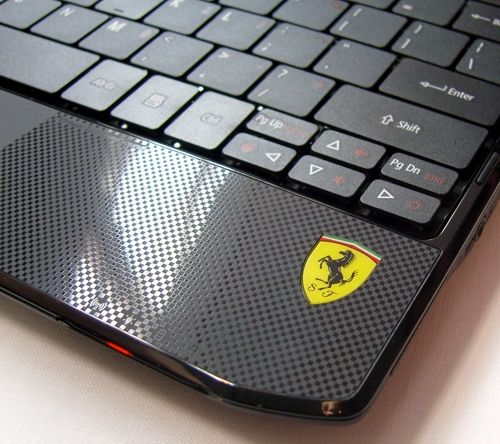 Acer announced the desirable Ferrari One 11.6-inch netbook last week. Apart from the Ferrari branding, and small aesthetic touches that differentiate it against most other netbooks, the hardware is also significantly different from most netbooks. The Ferrari One is powered by AMD's new dual-core Congo processor, if that wasn't enough, you also get ATI Radeon 3200 graphics.
Xavier from Notebooks.com managed to get hands-on with the Ferrari One, giving us a closer look of the device. He gives us a closer look of the touchpad, keyboard and palm rest. You'll notice on the palm rest, stickers for AMD Vision (its new line of chips) along with Windows 7. You can check out the video after the break.