September 24, 2009 at 3:51 pm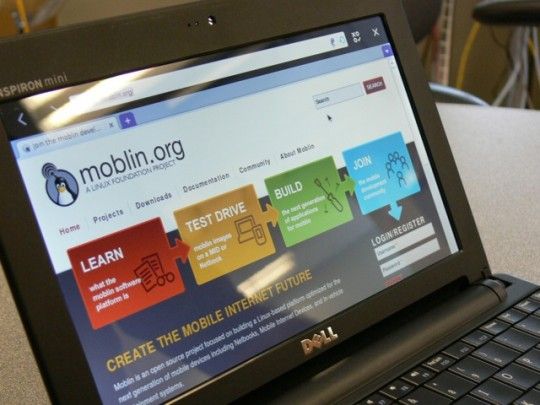 Dell is now shipping its Mini 10v netbook with the Ubuntu Moblin Remix Linux distribution. This particular version combines the interface & applications of Moblin 2.0 with the internals of Ubuntu 9.04. It is priced at $299 and comes with the typical Mini 10v's specifications (Atom N270 processor, 1GB of RAM, 160GB hard-drive).
This version has been labelled as the "Developer Edition" as it is still a work in progress. Despite this, Dell is shipping the Inspiron Mini 10v with it factory installed. If you already have the Mini 10v and just want to download the image click here. Check out a video demo after the break.
Via Dell Blog.