September 26, 2009 at 9:35 am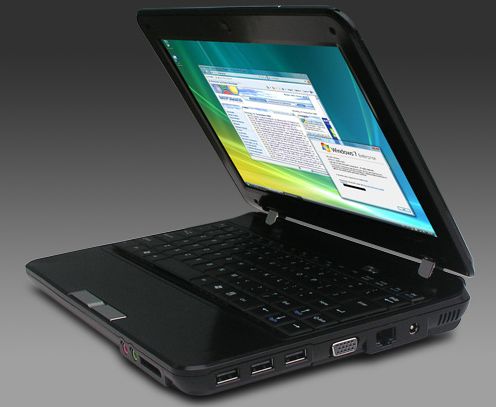 Italian manufacturer, AmazePC, has announced a new 10-inch netbook that should be of interest to those looking to save money. The CyberBook N10 netbook can be thought of as a DIY netbook, much like the OCZ Neutrino. It comes with some base specifications but allows you to install your own memory module, hard-drive and operating system.
The advantage of this is that you are not paying for features you may not want. For example, a lot of people upgrade their RAM to 2GB that means the 1GB installed RAM is wasted. It also means that you don't pay the 'Windows-tax' if you only want to install your favourite Linux distribution.
The specifications are average and include a 1.6GHz N270 Atom processor, Wi-Fi (b/g), 3-cell battery, three USB ports and a card reader. The CyberBook N10 comes in a variety of colours (pink, blue, red, green, yellow, black and orange) and costs €213. There's no word on whether this will be available outside Italy right now.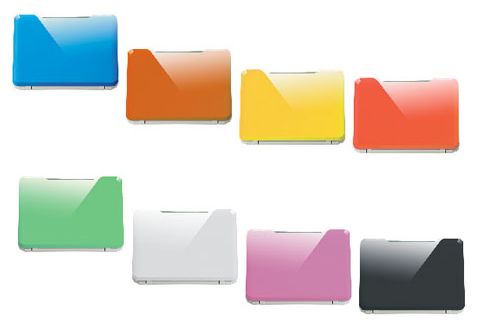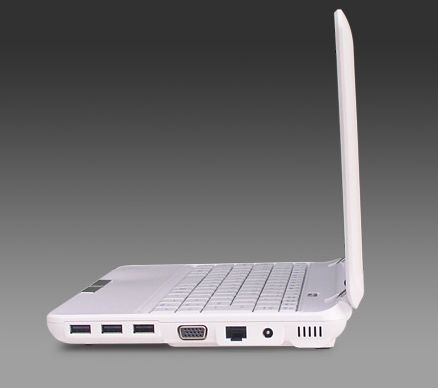 AmazePC CyberBook N10 Technical Specifications:
Processor: Atom N270
Chipset: Intel G945GMS
Diagram: GMA950
Screen: 10.2 " 1024*600
Room: 1,3MP
Networking: LAN 10/100, WiFi 802,11 b/g, Bluetooth, 3G optional, GPS optional
Battery: 3 cells
Dimensions: 250mm x 195,6 millimetre x 25 millimetre
Weight: 1.03KG
Via Netbook Italia.
Thanks Marco!