September 29, 2009 at 5:15 pm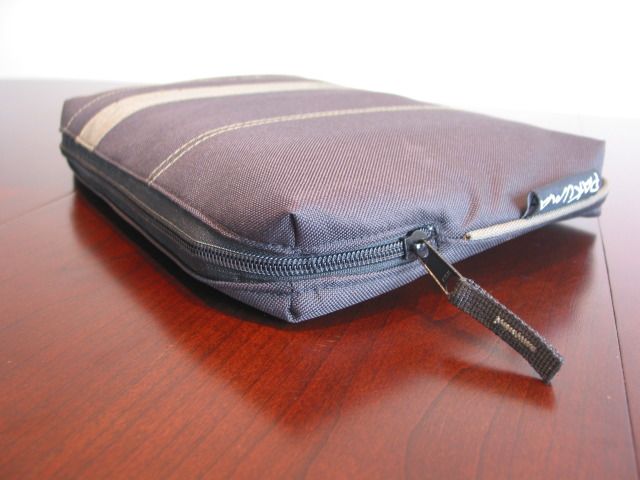 Here at NbC, we try and do what little things we can to stay environmentally friendly. A number of companies out there realise that there are people like us whom they can target environmentally conscious products to. One such company is Pakuma that manufacturers eco-friendly netbook/laptop sleeves and bags.
GearZap, a specialist retailer of netbook and laptop accessories, were kind enough to send over the Pakuma eco2bag Cocoon Netbook Sleeve for us to review. The sleeve fits netbooks with display sizes of 10-inches and is available in two colours (black/green & black/red jasper). The Pakuma eco2bag costs £13.95 (the red jasper sleeve costs £14.95). GearZap applies a small delivery charge on top of this depending on whether shipping is to the UK or mainland Europe.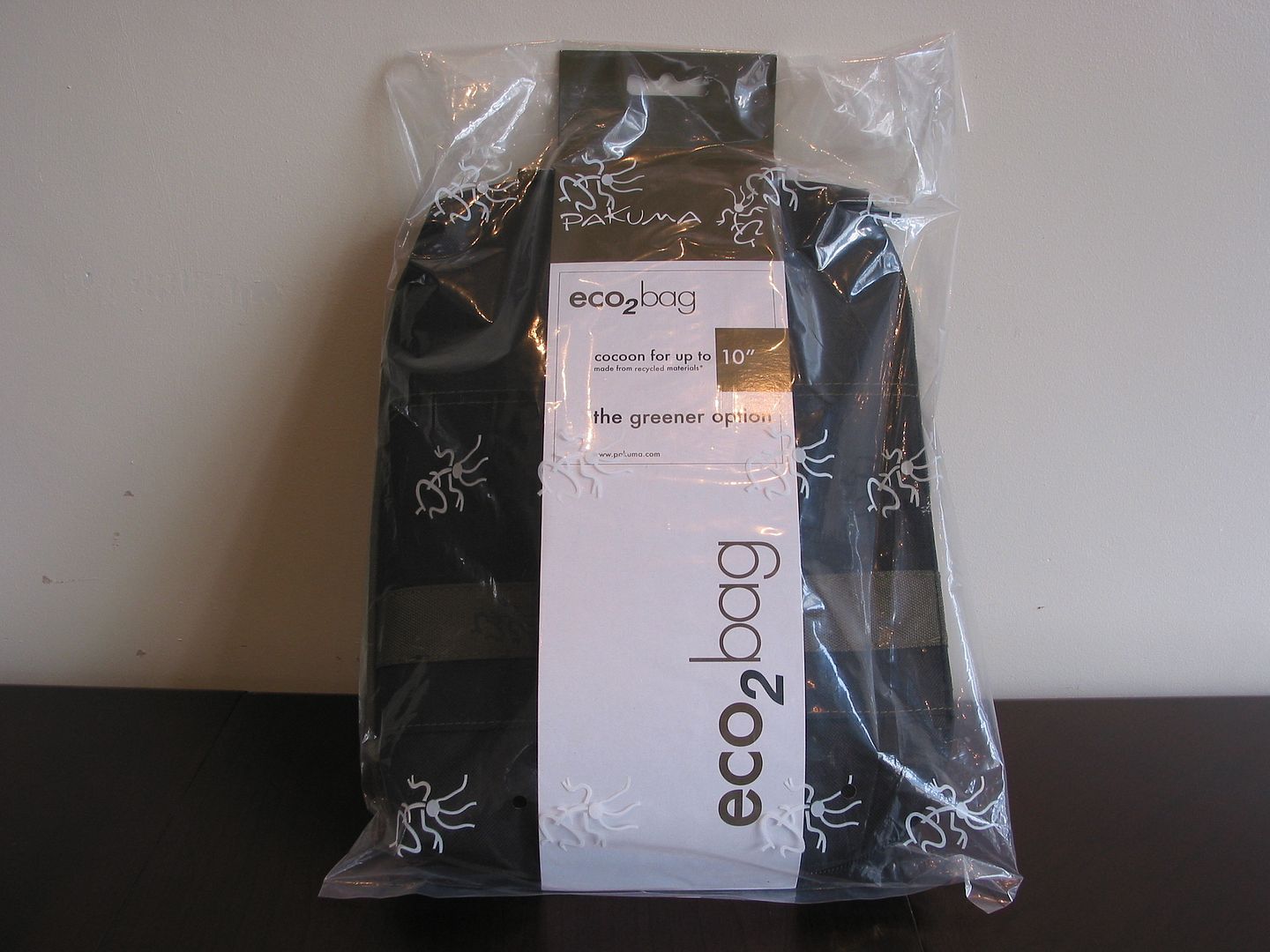 The Pakuma eco2bag really wears its heart on its sleeve. The company has gone to great lengths in making everything as ecologically friendly as possible. This even extends to the retail sleeve that is made from 100 percent recycled paper and is, impressively, printed using soya based inks.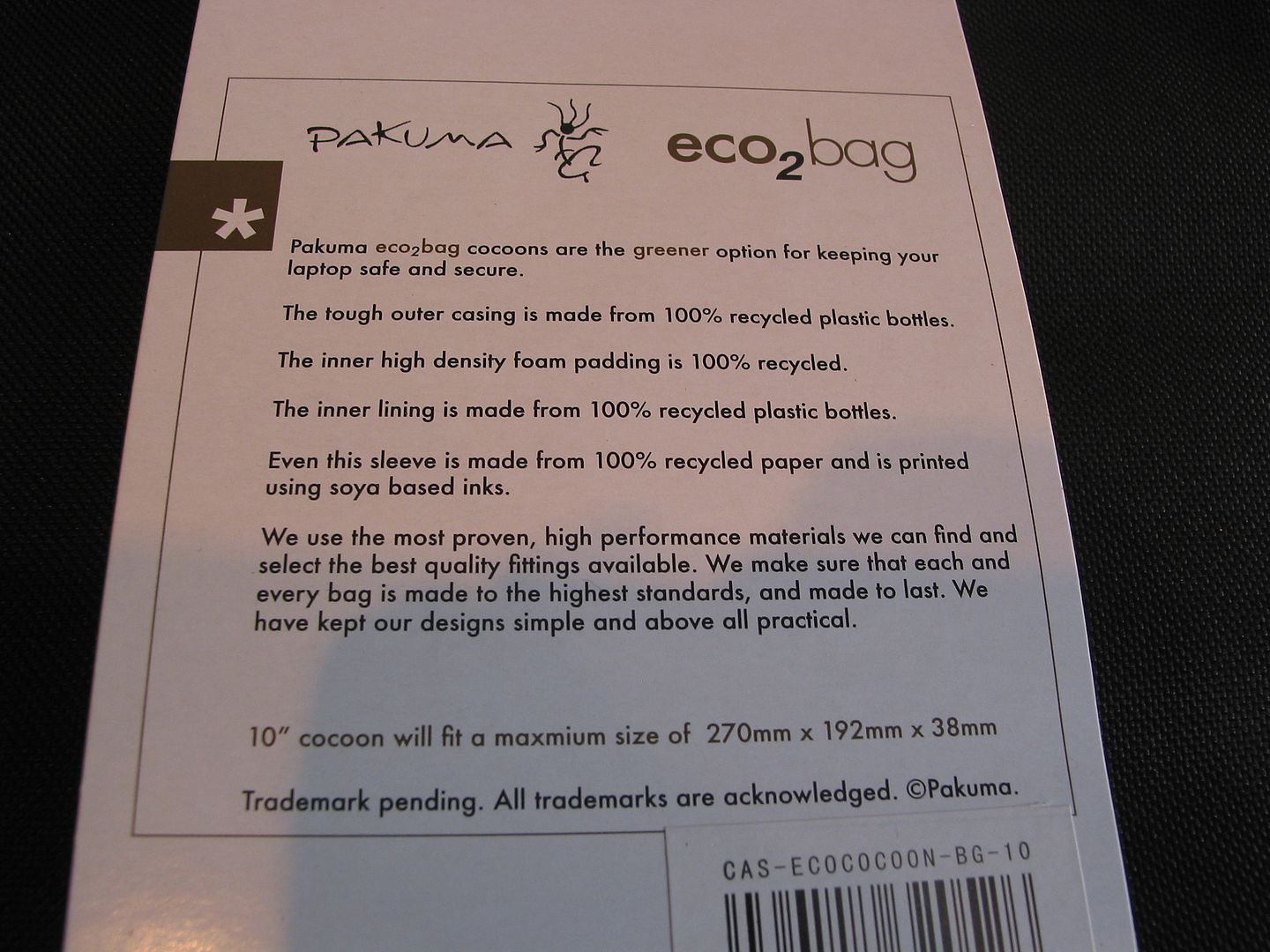 The eco2bag cocoon should fit most 10-inch netbooks with a maximum size of 270mm x 192mm x 38mm. We were very surprised to see the sleeve fit our Toshiba NB200 netbook completely including the protruding 6-cell battery. Not many other 10-inch sleeves can do the same.
The outer casing is made from a tough durable material that is made from 100 percent recycled plastic bottles. I'm not sure exactly what these materials are but it certainly feels resilient.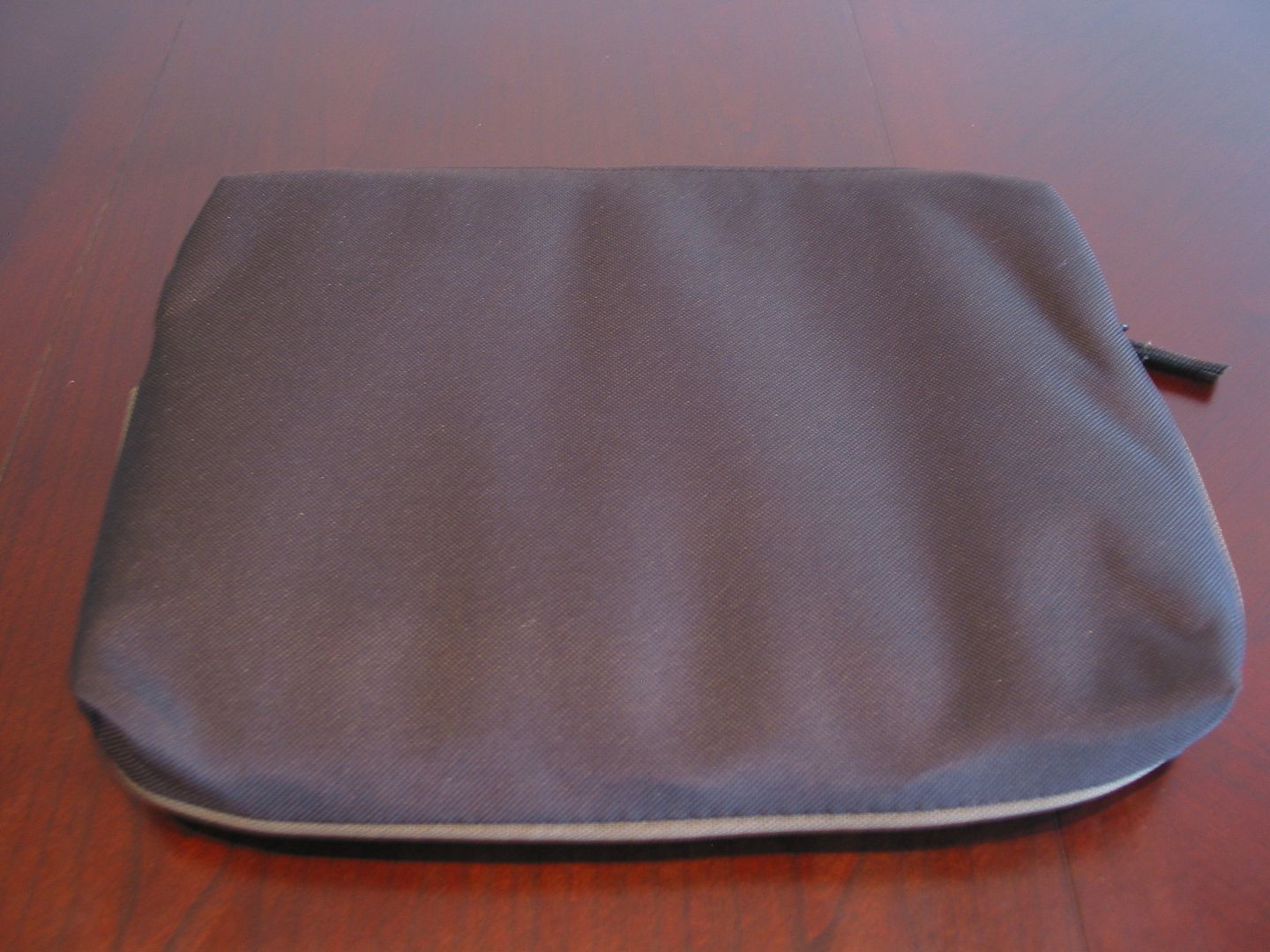 The company's mantra is to keep the design "simple and above all practical." This is what we get with the Pakuma eco2bag, it's a very well designed case that does its job admirably well. The outer casing is not easily prone to dust and dirt marks.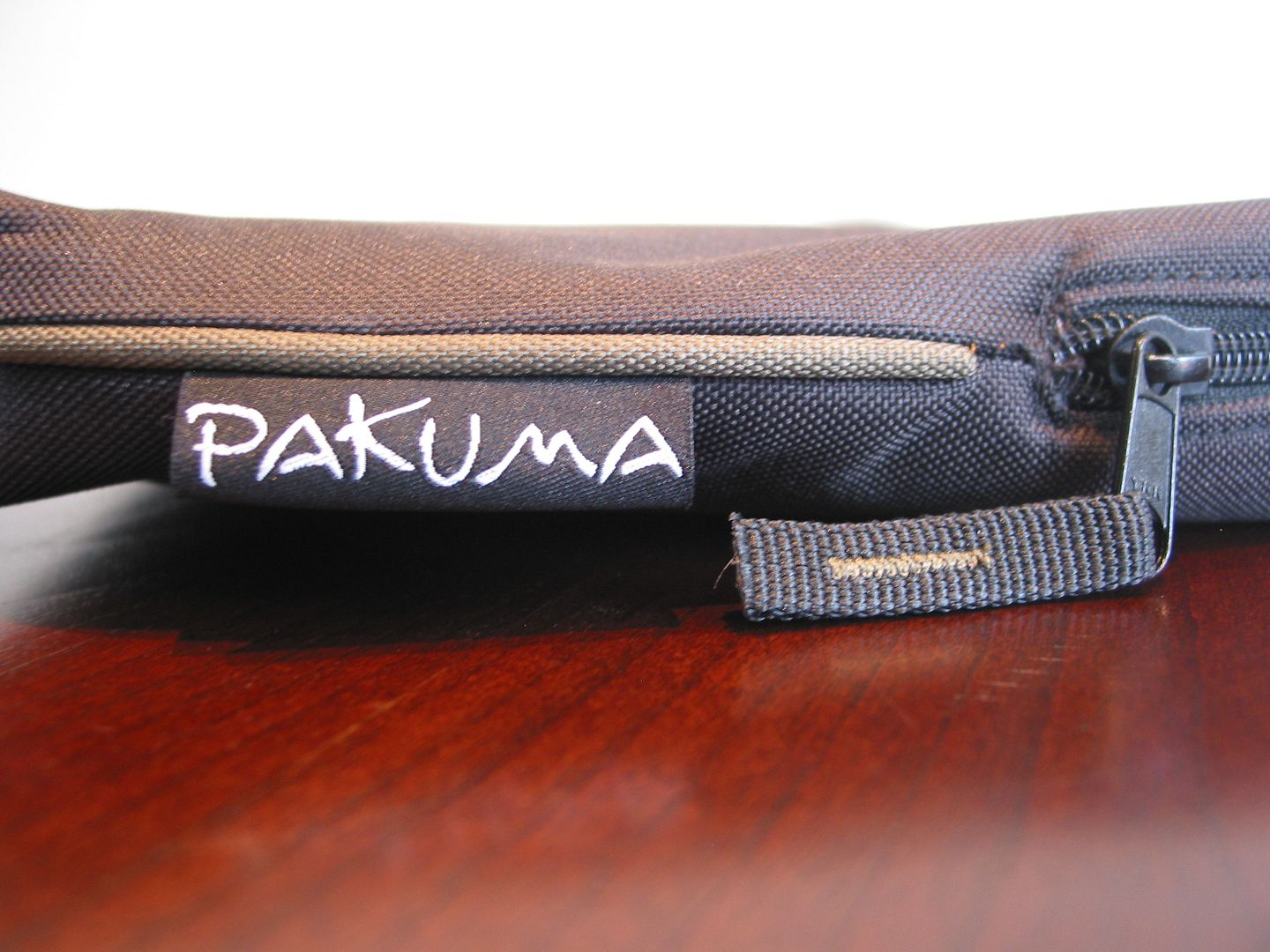 The Pakuma logo is the shamen man symbol that the founder of the company came across in the Gran Sabana, a region of Venezuela. The Pakuma name is based on the Pemon's tribe word, which means 'to carry'.
The design itself is understated – it is a black case with khaki green trim. Pakuma sells another sleeve that comes with red jasper trim. The zips felt secure with solid stitching.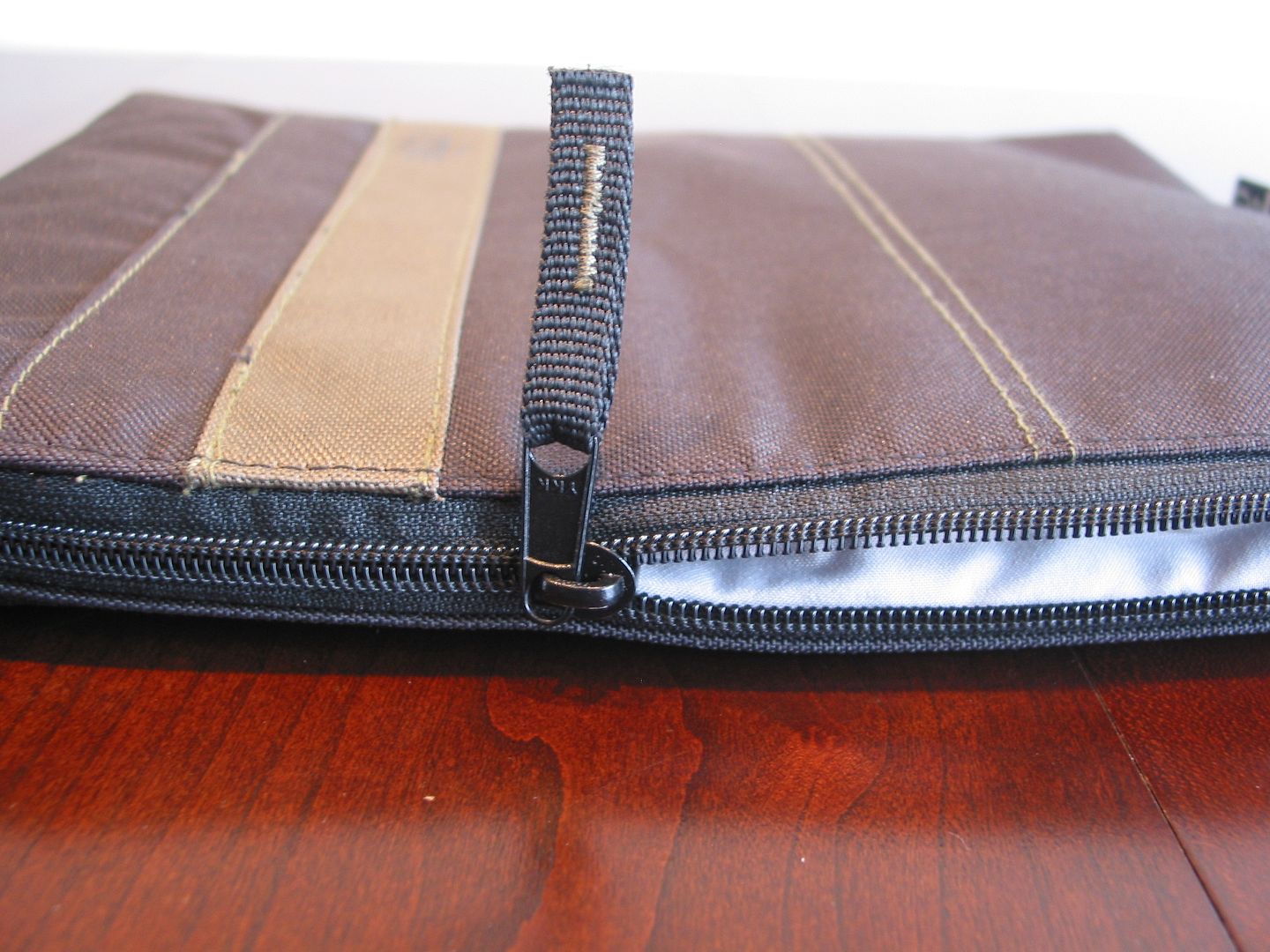 The cocoon name is used due to its unique internal foam padding. The thick padding means that your netbook should be protected from reasonably stern knocks and bumps.
As with other parts of the case, the internals are also made from recycled materials. The inner lining is made from 100 percent recycled plastic bottles, whilst that high-density foam padding is also 100 percent recycled. For once, we seem to have a company that has delivered a product that lives up to its 'eco' billing.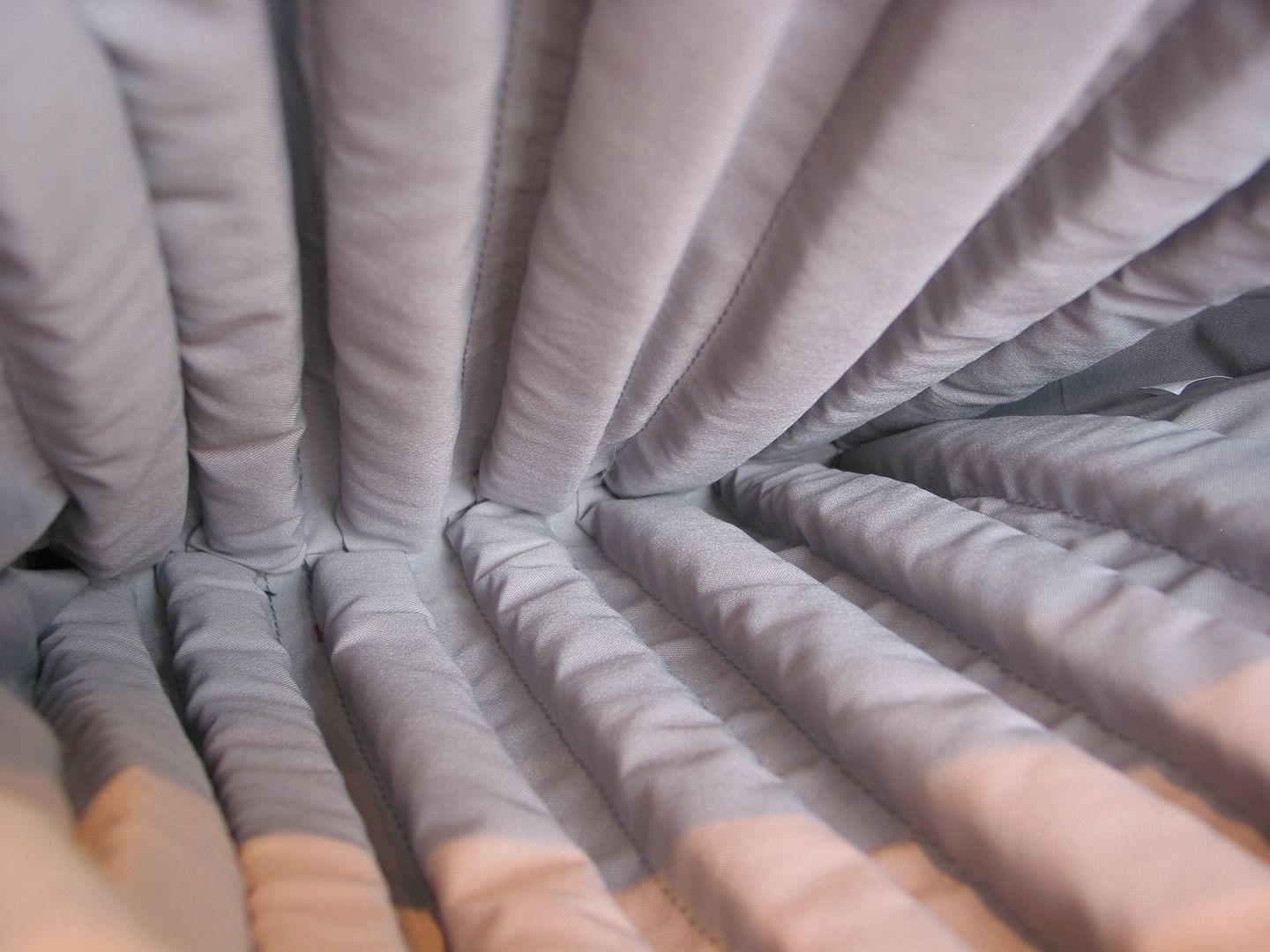 As mentioned earlier, we tested the eco2bag with the Toshiba NB200 netbook. This particular model has a 6-cell battery that extends to the rear of the device. Sleeves that we have tested up until now have only fit the NB200 netbook with the battery removed.
This wasn't the case with the Pakuma case though as we were able to fit the whole netbook (battery attached). Given this, I can see this sleeve fitting pretty much any 10-inch netbook on the market.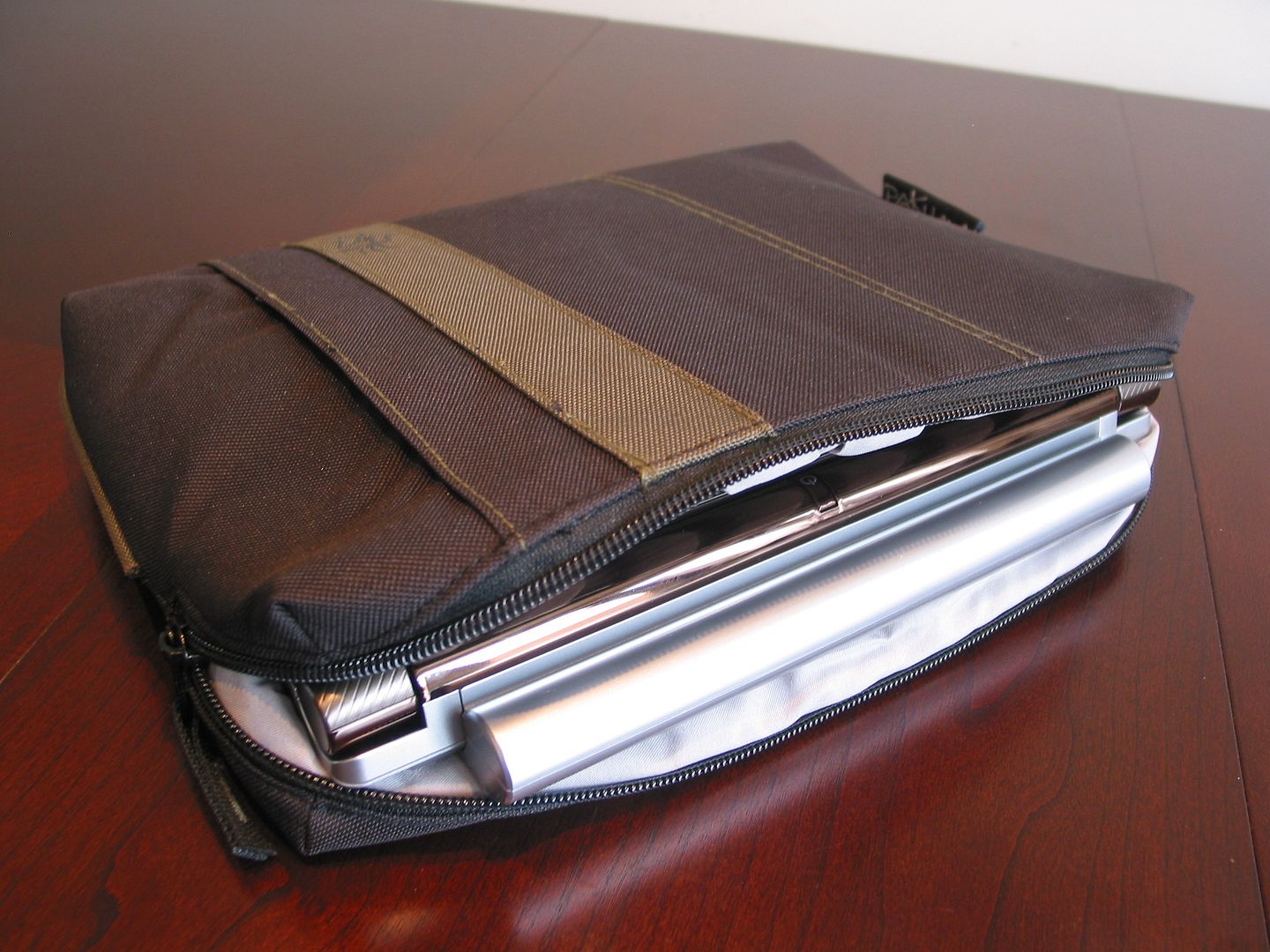 The zipper closed reasonably comfortably too and it feels strong enough to withstand long-term wear and tear.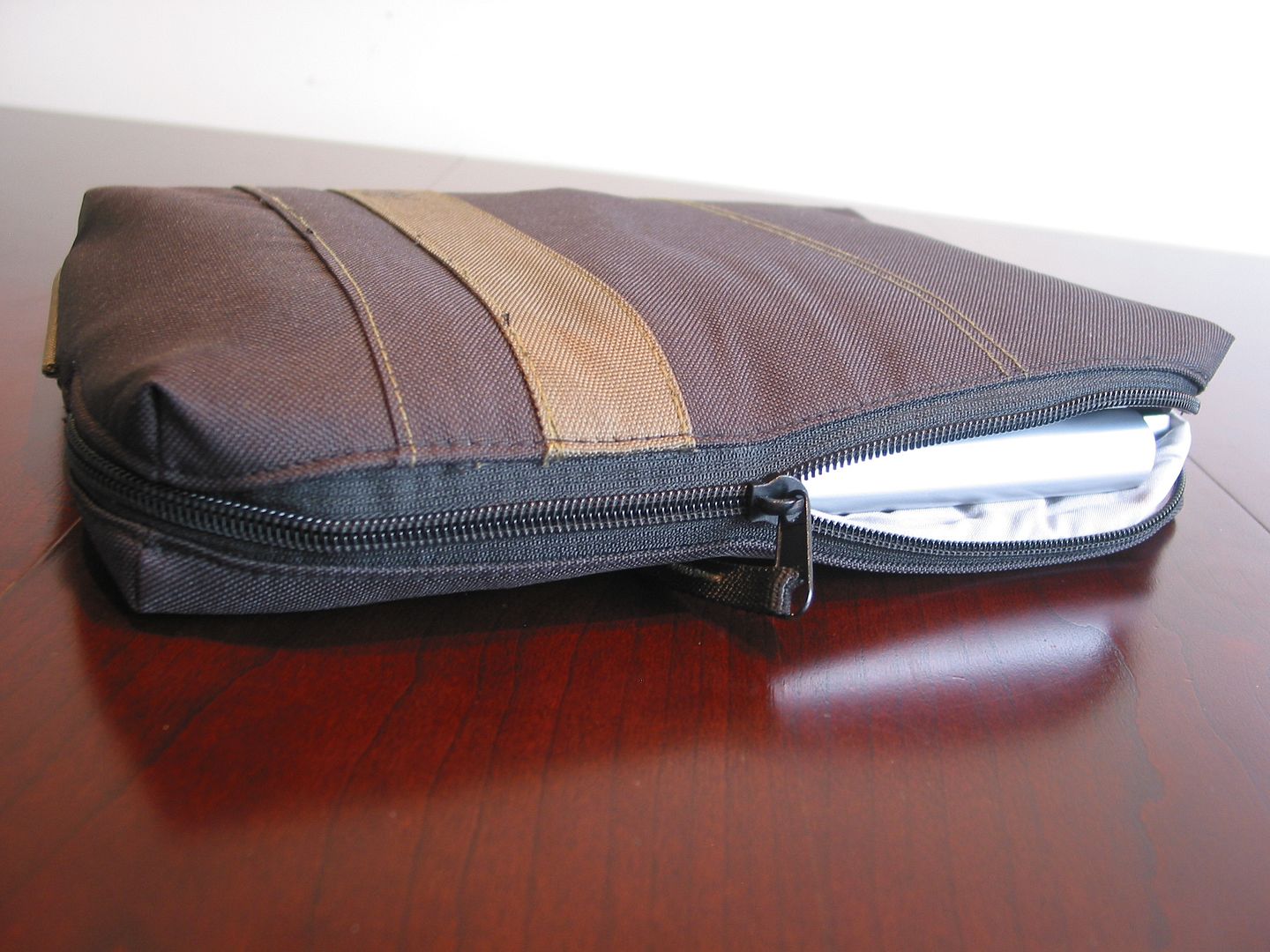 The Pakuma eco2bag is a very lightweight case and on our measurements weighed just 196g. The sleeve is ideal to be used to slip into a rucksack or bag.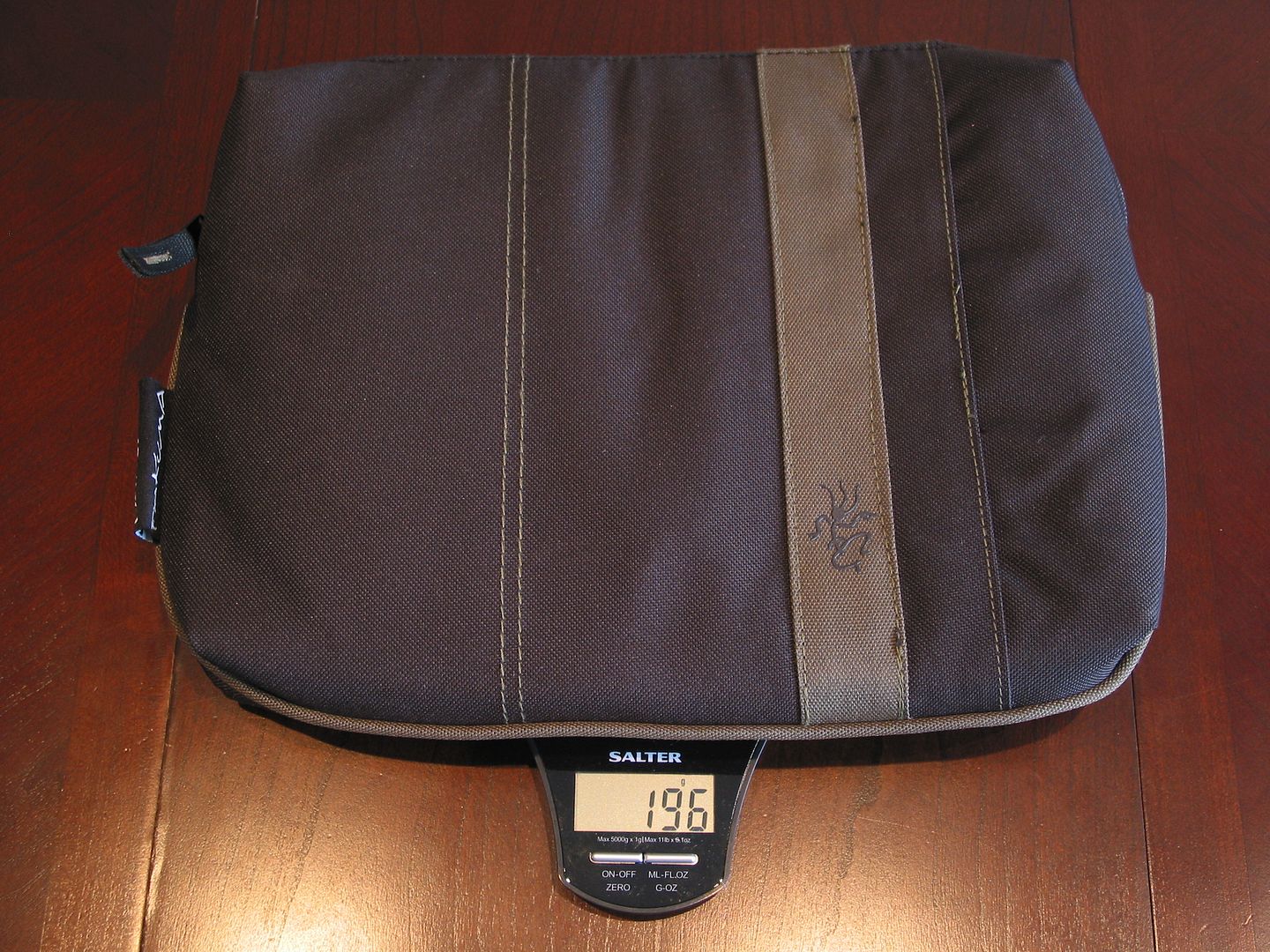 Overall we thoroughly recommend the Pakuma eco2bag. We were so impressed that I personally used it on a long-haul trip to the other side of the world recently. It is simple, practical, lightweight and more than anything, I felt confident that it would do a good job of protecting the netbook from bumps and knocks.
Given that it comes from a company that is trying to make a difference, environmentally wise, earns it extra brownie points from us. Considering that it only costs less than £15 makes it an easy recommendation for us.
Many thanks to GearZap for sending through this case for review! GearZap is the sister-site of Mobile Fun, one of the largest mobile accessory sites in the UK.