October 30, 2009 at 6:29 pm
MSI has quietly launched a new 12.1-inch netbook on its official website. The MSI Wind12 U230 follows on from the U200/U210 models, with a 12.1-inch (1366 x 768) display powered by an AMD Athlon Neo X2 (Yukon CPU MV40/ L335) dual-core processor. Graphics will be catered for by the ATI Radeon HD 3200 and it will come with Windows 7 Home Premium.
Other features include up to 4GB RAM, 160-320GB HDD, HDMI, 1.3MP webcam, Wi-Fi (b/g/n), 4-in-1 card reader, three USB ports and optional Bluetooth. Battery life on the 6-cell battery should be good for around 4 hours. At this point there's little information on pricing or availability, but we'll keep you posted.
Via Netbooked.
October 30, 2009 at 10:36 am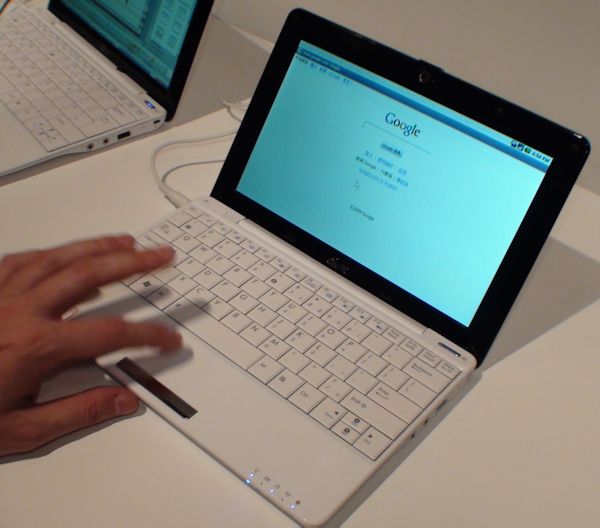 This is why you should never trust what a Chief Executive says. Asustek CEO, Jerry Shen, has apparently told an investor conference yesterday that it will be launching a smartbook device in the first quarter 2010. He even referred to smartbooks with such colorful language as a "secret weapon" that could take the company to a new "Eee PC-like peak"
However, it was only in late August when Shen had reportedly frozen development of smartbooks. "Currently, I still don't see a clear market for smartbooks," Shen said at the time. Obviously something has changed his mind in the intervening two months, looking at the contrast in sentiment.
Little detail is known about the Asus smartbook, although Shen said that pricing will be around the NTD 6,000 ($185, €125, £110) mark, before tax. It will also apparently be powered by a Qualcomm Snapdragon (ARM-designed) processor. We're still waiting for the hoard of smartbooks to launch this quarter, however despite this, it would take a foolish person to write off this interesting new category of device.
Via Shanzai.
October 29, 2009 at 9:46 pm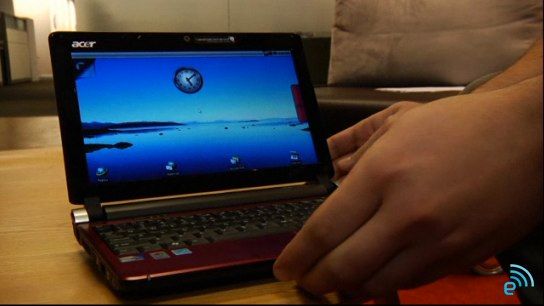 Acer's dual-booting Android/Windows Aspire One AOD250 netbook certainly has garnered lots of headlines since its announcement. However the practicalities of such a device may not be so positive. Engadget has posted its initial impressions of AOD250 and it's not pretty reading.
They couldn't get the Gmail app to install onto the desktop, which was a major flaw in their eyes. You get Google Talk and Calendar apps but that doesn't compensate for Gmail. They also had Wi-Fi & Ethernet connection problems too. They went as far to say that the Android part was "useless" and that the "best thing you can do with this is to boot it to XP". Ouch. Check out the video after the break. Read more
October 29, 2009 at 9:40 pm
If the name sounds familiar then that's because the Compaq Mini 311c is essentially the European version of the ION-equipped HP Mini 311. The differences appear to be mainly cosmetic, with the Compaq having a 'Q' logo on its matte lid. Pierre from Blogeee has given his thoughts on the device as well as a video unboxing.
The Mini 311c comes with an 11.6-inch (1366 x 768) display and is armed with an 1.6GHz N270 Atom processor, ION LE, 1GB RAM and a 160GB HDD. Other features include Wi-Fi (b/g), Bluetooth, a 6-cell battery, 5-in-1 card reader and XP Home.
It is a very keenly priced netbook, expected to hit the UK for £319.99
according to the Amazon.co.uk pre-order page. This is much cheaper than the other ION netbook, the Samsung N510 that currently retails for around £400
. However, the N510 does offer a slightly faster 1.66GHz N280 Atom processor and wireless draft-N. Either way, it looks like Compaq is on to a winner with the Mini 311c. Check out the (French) video unboxing after the jump. Read more
October 29, 2009 at 9:29 pm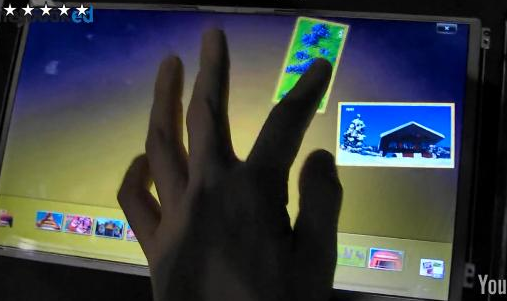 You don't normally associate resistive displays as being multi-touch capable, however this new breed of display is incoming and was showcased by a couple of companies at the Flat Panel Display 2009 show. Taiwanese company EELY-ECW had an 8.9-inch screen stuck into an Asus Eee PC 901 and AUO had an 11.6-inch (1366 x 768) panel on display.
Both screens were reported to be responsive and worked with a stylus too (something that capacitive displays are not capable of). Netbooked managed to get a demo of both displays and you can check out a video demonstration of both after the cut. Read more
October 29, 2009 at 5:25 pm
Canonical has today announced the release of Ubuntu 9.10, nicknamed Karmic Koala. The latest version offers a faster boot-up experience, revamped audio framework, better disk encryption, improved 3G connectivity and a redesigned login experience. Ubuntu One, a suite of online services, has also been integrated as standard, enabling backup and syncing of files.
Users can activate the Ubuntu One service by launching it from the Applications menu in the GNOME panel. Firefox 3.5 is also included adding the private browsing mode and support for the HTML 5 video element.
The netbook-specific release, the Ubuntu 9.10 Netbook Remix (UNR) can be downloaded here. UNR integrates with the Empathy instant messaging program for text, voice, video, and file transfers. Average boot times are around the 26 second mark, with the Xorg starting in 15-seconds. Canonical has targeted a 10-second boot time for the next major release (Ubuntu 10.04) in 2010.
October 29, 2009 at 11:30 am

It always seemed a bit strange that Nvidia would release an entry level ION chipset targeted exclusively to Windows XP netbooks. The ION platform combines an Intel processor and a GeForce 9400M graphics based MCP79 chipset. The cost of producing two chipsets seemed prohibitive, especially as we're likely to see fewer and fewer netbooks sporting XP as time goes on.
However, it appears that the ION and ION LE chipsets are physically the same after all. The only difference is that ION LE has had DX10 disabled according to some investigative work by MyHPMini member runawayprisoner. He basically added the device id of ION LE into the INF for the full ION HP drivers. The end result gives you DX10 support for the ION LE. Read more
October 28, 2009 at 5:57 pm
The Nokia Booklet 3G netbook has had its first video unboxing courtesy of Engadget. The netbook launched in Germany this week through O2 retail stores customers for €249 upfront and then €20 per month over 24 months. It is expected to land in the US via AT&T and Best Buy stores from mid-November.
The Wall Street Journal also posted their video impressions and praised the netbooks battery life but wasn't too enamored with the "tiny keyboard". Battery life came in at 8 hours, lower than Nokia's claimed 12 hour life. However, this was with the display on full brightness, Wi-Fi on, music looped loudly and all power saving functionality turned off. Check out both videos after the break. Read more
October 28, 2009 at 5:20 pm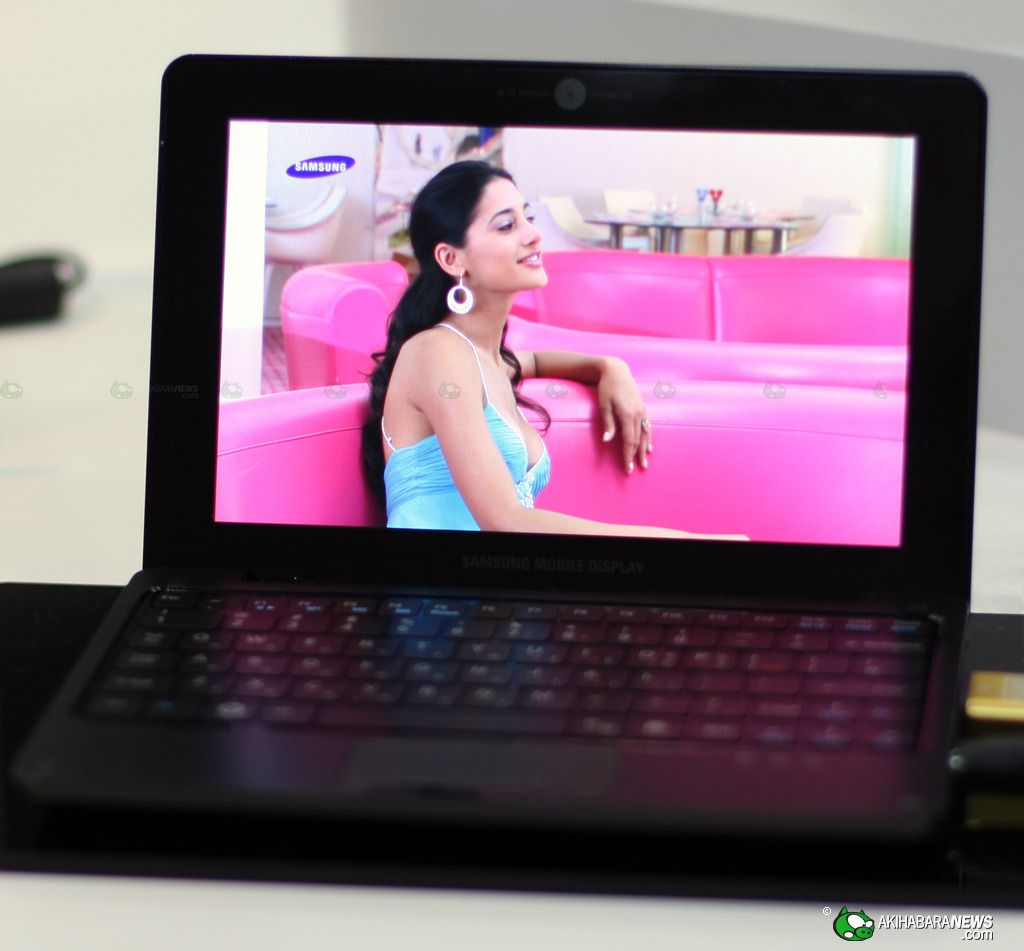 Samsung has shown off a 7-inch netbook running a 1024 x 600 resolution OLED display at FPD 2009 (Flat Panel Display 2009). The model has a brightness of 300cd/m2 and a 1000000:1 contrast ratio.
Personally, I can't say I'm looking forward to OLED-equipped netbooks in the near future. Firstly, I imagine pricing would be prohibitive as you scale up to larger display sizes and secondly, OLED displays are very poor in direct sunlight.
Yes, their vibrancy and contrast can't be matched when used indoors, but netbooks are hardly meant to be tethered indoors (are they?) You can see the prototype in action in the video after the break. The netbook appears between 37 and 52 seconds.
Update: Netbooked also has a video of these new devices, check it out after the break. Read more
October 28, 2009 at 4:58 pm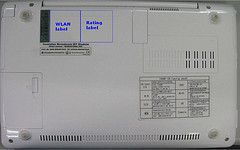 Two new Asus Eee PC netbooks have hit the FCC today, the Eee PC 1008P & Eee PC 1008PGO. Judging by the filing documents, these new netbooks will run on Intel's 1.66GHz N450 Atom 'Pineview' processor. Other specs gathered from the documents include a 160GB HDD, 1GB RAM, Wi-Fi (b/g/n), 1.3MP webcam and Bluetooth 2.1.
Given the model name, I would guess it will be very similar to the current Eee PC 1008HA model that has simply been refreshed to come with the new Intel CPUs. The GO version is likely to be the 3G-enabled version, following the similar naming convention used on other Eee PC netbooks today. There's no details on availability outside the US yet, but we'll keep you updated with future developments.
Via Liliputing.
October 28, 2009 at 3:16 pm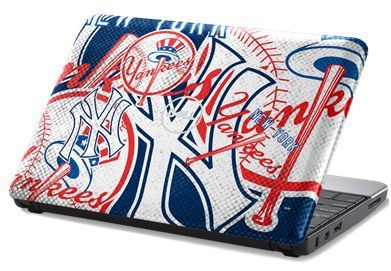 There are a lot of people that are not satisfied with their stock netbooks and look to personalize these through custom skins. A number of manufacturers have created 'limited edition' versions of their popular netbooks that come with a designer lid. Dell already has a wide choice of colours available for its netbooks, but it has announced that it has opened the Dell Design Studio for its Mini 10/10v netbooks.
What this means is that you can order a Dell Inspiron Mini netbook with one of 200 original works of art for an $85 fee. The collection includes everything from sports to RED (which donates $20 to fight AIDS in Africa). As well as these designs, Dell will also be launching more colours for its netbook range including colours such as "Dear Santa", "Smitten with Mittens" and "Pompeii Purple". There's no word when/if these options will hit the UK.
October 28, 2009 at 2:55 pm
I've never come across Litl before, but it looks as if the company has been beavering away behind the scenes to 'reinvent' the way we use our PCs. It doesn't look like they were ready to reveal what they were working on, but Engadget managed to come across the machine from an FCC filing.
We'll come to the hardware in a minute, as it's the software that's unique. It will be loaded with a custom Litl OS that presents the interface similarly to a stack of cards. These cards are classified in three cards (channels): Blue denotes the "permanent" cards and includes settings. White denotes the web cards, such as Mozilla whilst the black cards can be thought of as widgets (clock, weather etc). It even has a dedicated blue "Litl" key that works as a home page. Read more
October 27, 2009 at 9:17 pm
Asus is set to launch some new software called Eee Net that is currently still under development. It can be used to share files between your netbook and desktop PC at home as well as having instant messaging functionality.
I'm not convinced anyone would use this over current dedicated software solutions, but you can check out a short preview from NetbookNews yourself after the break. Read more
October 27, 2009 at 2:55 pm

We are only now just starting to see Nvidia's ION chipset hitting netbooks and the general consensus appears to be that it was well worth the wait (despite a hit to battery life). However, Fudzilla is reporting that ION 2 is scheduled to launch before the year is out and will deliver twice the graphical power of its predecessor.
I'd take the news with a pinch of salt as Nvidia would no want to cannibalize sales so soon after ION's launch. Personally, I'd be surprised if we saw ION 2 netbooks before Q2 2010. The interesting part is that we are expected to see switchable graphics next year that will allow you to disable the Nvidia GPU to preserve the battery when not needed. That could be a real killer feature for netbooks going forward, marring an uncompromised computing experience with strong battery life.
In other news, Fudzilla is also reporting that netbooks based on 1.66GHz Atom Pineview processors will see their Intel suggested retail price drop from $299 to $249-$299. Whether this translates to cheaper netbooks for the end-consumer remains to be seen.
October 26, 2009 at 7:05 pm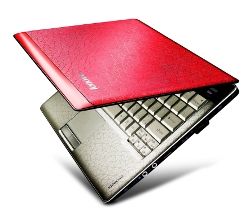 Lenovo US has officially announced the 11.6-inch Ideapad U150 ultra-thin. This follows on from the recent Japanese launch and video unboxing. The Intel CULV-powered machine is set to launch in the United States in mid-November with prices starting at $585.
The US Ideapad U150 has an 11.6-inch (1366 x 768) display and is powered by an unspecified Intel Core 2 Duo processor. It comes with 2GB RAM (4GB max) and a 250GB or 320GB HDD (the largest SSD is 64GB). Other features include Wi-Fi (b/g/n), Bluetooth 2.1, 1.3MP webcam, HDMI, two USB ports, 4-in-1 card reader and unusually a combo USB/eSATA port. The optional 6-cell battery should last for around 6 hours according to the company.
Via Laptop Mag.